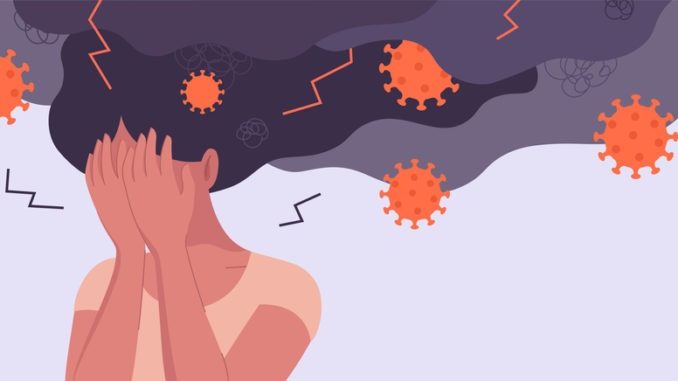 We all know that, for the past 12 months, general practice workload has increased dramatically, due to growing patient needs as well as the ongoing pandemic pressures. COVID-19 has changed the way GPs and their teams are working, with a shift to more remote consultations and fewer bureaucratic tasks such as preparing for CQC Inspections, explains Katerina Papangeli, content engagement lead at First Practice Management
The nature of working in general practice can be very demanding and, as a result, practice staff and healthcare professionals can find themselves trapped in stressful situations. In fact, nine-out-of-ten GPs have reported that they experience significant or high pressure from increasing workloads. Additionally, 90% of primary care staff experience workplace stress and 40% of the GPs we recently surveyed said they were experiencing a mental health problem. It's not surprising that burnout is increasing, with primary care staff feeling that they work under a lot of pressure, with heavier workload than ever.
FPM recently published the results of its Practice Manager Salary Survey 2020;and many of the comments from practice managers specifically used the word 'undervalued' when describing how they felt about practice management, and 35% of them commented on feeling stressed, over worked or struggling to cope.
So, what can you do to help yourself or your colleagues if they are dealing with burnout? The first step for managers is to identify the problem – it's very common for GPs and other health care professionals not to recognise the signs of burnout, and they may not realise they are stressed themselves.
What are the signs of burnout?
Burnout is a state of mind which usually stems from physical, mental and emotional exhaustion. It's often associated with accumulated stress, and loss of energy, which can leave people feeling resentful, helpless and demotivated. Determining the cause of the problem is an important step and can be achieved through employee discussion and good communication.
1. Severe physical and emotional exhaustion: in the early stages of burnout people feel tired and exhausted, and tend to get frustrated more easily than they normally would.
2. Cynicism and negative emotions: people with burnout can feel pessimistic and dissatisfied with what they are doing.
3. Lack of motivation and focus: Ppople lose their sense of motivation, and begin to feel disengaged from their jobs
4. Decline in productivity: those experiencing burnout tend to become less effective in their workplaces.
5. Becoming more withdrawn: a lack of interpersonal communication, as well as the feeling of not being interested in having fun or socialising with colleagues, friends or even family, is a common feature.
Practice managers and business leaders not only need to recognise burnout in their employees but also to act proactively in order to prevent it. Planning for long-term solutions is important for prevention. It's also important to note that the signs are not always easy to identify. You may think that an employee is just 'in a bad mood' or they 'just look tired' but these can actually be signs of burnout.
How to prevent team burnout
Hold regular, one-on-one, meetings
Having regular meetings with your team, and integrating mental wellbeing checks into your conversations, creates a more open environment where your team feel more cared for and looked after.
Although occasional overtime is harmless, employee burnout is just is one of the results of a lax overtime policy. If overtime is important for your business, make sure you take the right precautions to prevent burnout, such as regular breaks, or try flexible work schedules.
It's important that managers make sure that everyone on the team has the right amount of work. Devote time to making a list of the jobs that need to be done on a weekly/monthly basis, and then assign the tasks to your team according to their position and strengths.
Encourage employees to take time off
We all need time off to reset mentally and physically, especially after such a difficult year. Encouraging staff to book their annual leave actually carries many benefits to employers in the long run.
Managers can provide support to staff by reminding their employees that they are valued by the team; communication is always key. Additionally, employees tend to thrive in organisations which show support to personal development initiatives.
First Practice Management's HR consultants can provide support to practices for issues related to employee wellbeing and performance, as well as managing issues including sickness, disability and stress.