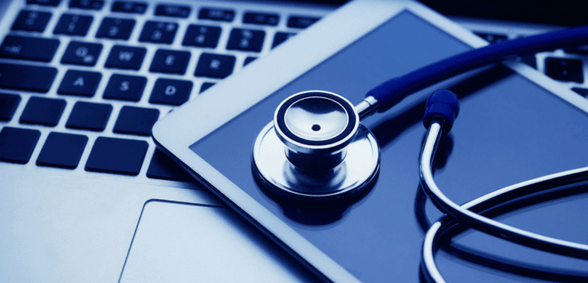 Improving access to GP services was a priority for the The Hicks Group, a practice which works across two surgery sites in Huntingdon, Cambridgeshire – as was having a future-proof way in which it could support the communication needs of multiple surgeries. The practice looked to cloud-based telephony to provide a better service for its staff and patients – we investigate how it worked in practice
Improving access to general practice services is an essential part of the GP Forward View; it, and other NHS policies, suggest that patients can avoid the inconvenience and cost of hospital visits through being treated in primary care. But this can only happen if they have access to the services on offer – the 'phone is the way most patients can source, communicate with and access the care they require within general practice.
As the 2017 GP Patient Survey shows, 85.6% of patients normally book appointments to see a GP or nurse at a surgery via the phone. However, the number who report it as an easy task to get through on the 'phone is in decline, with survey respondents who say, 'It is easy to access their practice via 'phone' falling steadily from 77.9% in 2012 to 68% in 2017.
The 'fastest finger lottery' 
Growing demand means that patients have to endure the 'fastest finger lottery' of trying to book appointments using overloaded – and often outdated – 'phone lines, causing huge frustration all round. This was a fact seen first-hand at The Hicks Group.
Many patients were voicing – and at times even writing complaints – to the surgery due to the difficulties they were having getting through via the 'phone system. "Patients were saying it was easier to turn up at the surgery in the morning to book an appointment than to try get through on the 'phone," says Lisa Harrison, practice manager at the Hicks Group. "We were using an old BT system and it was not coping with demand."
The problem did not stop with the patients; it was also affecting the ability of staff to do their jobs efficiently and effectively. "We work across two sites at present and we could not transfer calls between practices," Lisa explains.
Coping with GP practice expansion
There were concerns that such frustrations, for both staff and patients, were likely to grow. The Hicks Group is planning to merge with two other practices locally. It saw that it needed to enhance its telephony solution if it was to meet its own needs and those of its patients.
Such a solution would have to cope with growing demand by providing the flexibility of being able to add multiple numbers and extensions, laying the foundations for a single contact centre across all sites. This would help staff get through to the right person more easily and more quickly and patients could be more confident of getting through to arrange an appointment.
The practice chose to invest in a cloud-based system that can grow to meet those needs. "We can have unlimited lines and we can divert incoming calls to either of the numbers of our practices to the first available receptionist," says Lisa. "This was especially useful recently when there was a power cut at one of our practices. One short call to the supplier and we had all our calls diverted to the operational practice, ensuring patients could get through despite the loss of power."
Reaping the rewards
The solution chosen is called Surgery Connect; phone systems like this are designed to meet the specific demands of GP surgeries. For example, cloud technology means that multiple calls can be managed and the system scaled to meet demand – especially useful for a practice group that may expand in the future.
As with most cloud-based services, cloud-based 'phone systems, such as Surgery Connect, also provide increased data security. The technology means that calls can be queued – the first to call should be the first to be answered. Further calls can easily be routed to the right person, rather than having to go through a single access point.
Call recording is another useful feature as it enables the effective training of staff to enhance the service for patients. "We can review and listen in on calls to see what went well and where things could be improved," Lisa explains, "helping to enhance the patient experience."
Cloud-hosted telephony services often come with a full audit trail of who rang and when, how long the call took, plus the ability to search for phone numbers and calls. It also has a data and a reporting dashboard that includes the number of calls the surgeries are missing which means that the practice can measure what is happening around patient access and can so better manage this process to deliver an enhanced patient experience.
Systems in The Hicks Group
Surgery Connect has been in use since April 2017 within The Hicks Group, so hard facts on its impact are only just emerging but staff and patients are already seeing the difference and benefiting as a result. "Patients say they are much happier now because they actually get a response, even if it is just to tell them they are held in a call queue. There is nothing more frustrating than calling a number and not being able to get through, which was previously the case – and staff find the system intuitive and easy to use," Lisa explains.
Using this telephone-tech means that the practice can deliver an improved patient experience, as well as ensure it has a platform for growth – a requirement for many practices as they consider options such as federation. This kind of system is vital so that practices are able to cope with increasing demands and to scale up. "With the merger, we will need additional extensions," says Lisa. "For us, Surgery Connect is our system for the future."
With patient demand growing, and increasing numbers of GPs merging and federating, having suitable systems to meet these needs is essential. The Hicks Group now has a platform in place with which it can meet the demands of national policy makers, and the needs of patients and staff.
Do you have a similar story? Or, practical advice on managing operating systems across multiple practices or multiple sites? Please, get in contact.
Don't forget to follow us on Twitter, or connect with us on LinkedIn!