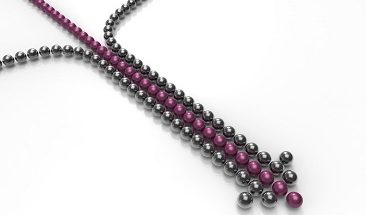 NHS Collaborate is a new approach to multi-disciplinary primary care leadership, initially commissioned by NHS England as a partnership initiative between New NHS Alliance and the National Association of Primary Care (NAPC). Dr Jonathan Serjeant, clinical director at Here (formerly Brighton and Hove Integrated Care Services) and New NHS Alliance lead for NHS Collaborate, reveals how it is transforming leadership in primary care and looks at early findings from the project
 The early phase of NHS Collaborate has been a journey of discovery for all those involved and is providing deep foundations for a self-sustaining and energetic 'community of purpose' committed to a fresh approach to leadership development in primary care. Collaborate has sought to discover, stimulate, energise and support determined and capable primary care leaders – both existing and emergent. We are incredibly grateful to all the leaders across the country who have given their time and shared their journeys with us through Collaborate's first phase.
We have taken a fresh, lively and engaged approach and used new tools to develop a new kind of community which we hope will be the start of a courageous movement. Over Collaborate's initial six-month phase we have uncovered a groundswell of passion for the aims of the project which we believe results from our very different approach. Initially, we identified and gathered together a small network of recognised primary care leaders from NHS Alliance, NAPC, the RCGP, the Nuffield Trust and the Faculty of Medical Leadership and Management; this network is directly engaged in running the project.
'Establishing a common purpose'            
We then established a common purpose – an understanding of the principles behind developing a successful community of practice and of the principle and practice of generative listening and generative interviewing. Generative or 'dialogue' interviews are intended to engage the interviewee in a reflective and generative conversation.
We engaged with primary and community care professionals at a human and personal level both physically, through informal interactions, and remotely, as a series of generative 'phone interviews. With interviewees' permission, we recorded and transcribed conversations, collating and analysing the data – listening again to the human journeys of leadership and identifying commonalities – both positive and negative. To date, we have had 30 conversations across the country.
We have established different platforms to support the evolving community including WhatsApp, Facebook, Slack, Survey Monkey and V-Wall and we are developing a microsite to maintain connectivity, intimacy and learning and to enable generative interviewees to become generative interviewers – allowing the community to grow organically.
Early findings
There has been immediate engagement and enthusiasm for Collaborate. It quickly became evident that its future purpose is to connect primary care leaders at a human and personal level, enabling them to understand each other's journeys of leadership, to build confidence and take risks in relation to transforming care and to establish a new authority for primary care by:
•       defining the workforce in context of emergent leaders, modelling that leadership and identifying gaps
•       accelerating and growing primary care leadership;
•       focusing on measures and stories of success;
•       identifying 'bright spots' of new evidence of success that will emerge
There are, nevertheless, tensions to resolve including  localism v centralism, innovation v scale, GPs v wider primary care, organic change v pre-ordained structures, old v new forms of communication, failure v success.
Of particular note is dissatisfaction with current leadership programmes, which are process-driven and lacking in emotional support. Leaders and emergent leaders in primary care are asking for a support mechanism that is long-term to enable and equip them to manage inevitable future change, not just a two-year mentorship programme. We envisage that Collaborate will become a self-sustaining community with a 15-20-year longevity. A perfect outcome after three years would be for every senior leader within at-scale providers to no longer to feel alone.
For more information about the Collaborate community and its future work, contact Jonathan at [email protected].
Don't forget to follow us on Twitter, or connect with us on LinkedIn!