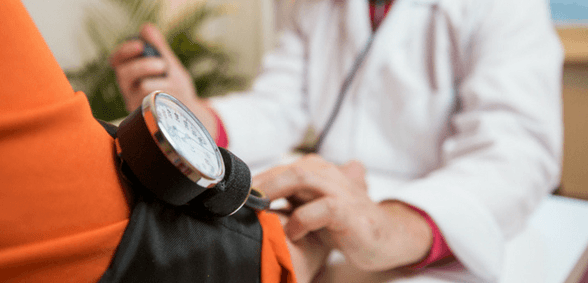 Clinical decision support (CDS) provides clinicians, staff, patients and other individuals with knowledge and person-specific information that is intelligently filtered or presented at appropriate times to enhance health and health care.
Dr Peter A. L. Bonis, chief medical officer of the division of clinical effectiveness at Wolters Kluwer Health, asks, 'If CDS can dramatically reduce diagnostic error rates, shouldn't GPs look at it more closely?'
General practice is the bedrock of the NHS. As a sector, it provides over 300m consultations per year – 90% of all patient contacts. It does this with under 11% of the total NHS annual spend, making it a very cost-effective model of healthcare provision.
A common motivator for doctors – be they specialists or GPs – is a strong, all-encompassing desire to deliver high-quality care to patients – and one facet of this aim is to avoid making mistakes as much as humanly possible.
The cost of clinical errors
However, so far in 2018, the consequences of clinical errors are increasingly in the spotlight. Earlier this year a new report found that 'NHS staff make 237 million drugs errors every year' – more than a quarter of which injure patients, with a consequential cost of up to £1.6bn.
How can our clinicians be better supported, not only to reduce the stress associated with critical decision-making but also to stay current with the newest research?
A digital solution?
Technology may be the answer – specifically the fast-growing field of CDS technology, which allows doctors to search for evidence-based, peer-reviewed, diagnostic and treatment recommendations at the point of care. While CDS has been used far more in hospitals than in primary care, there is a growing body of evidence that suggests GPs could also benefit from using these tools.
A new study supports this view, finding that doctors using a CDS tool have dramatically lower rates of diagnostic errors as compared to a control group of doctors without a CDS. The study, called Effectiveness of a clinical knowledge support system for reducing diagnostic errors in outpatient care in Japan: A retrospective study, was published in the January 2018 issue of the International Journal of Medical Informatics. Researchers sought to evaluate how computer-based systems might help to prevent and reduce diagnostic errors. To use a well-established and far-reaching resource, the study selected the market-leading CDS tool, UpToDate, from Wolters Kluwer Health.
Let's take a closer look at the research. The retrospective study identified 100 patients from an outpatient department in a community-based hospital in Tokyo, Japan, over a one-year period. The exposure group of fifty patients received care by doctors with access to UpToDate while a control group of fifty patients were seen by doctors without access to UpToDate. The researchers then compared the two groups, focusing on diagnostic error rates.
They found that the diagnostic error rate was two per cent in the exposure group (ie. those using CDS technology) and 24% in the control group (those without it). By applying multivariate logistic regression analysis, researchers were able to demonstrate a significant association between reductions in the error rate and use of the CDS tool – with an odds ratio of 15:21 (95% CI 1.86–124.36).
Patient safety first
While the study was relatively small, it invites more research on the relevance of CDS resources in reducing errors across the board. If this reduction was to be extrapolated out across primary care the impact on patient safety and cost-savings could be significant.
Results like this have led to a significant increase in the use of CDS tools in recent years with UpToDate, in particular, now used by over 1.5 clinicians around the world; 43 million topics are searched on it every month. A shared goal to boost patient safety, improve quality and reduce variations in care across the continuum of care – including GPs – is driving this growth.
While CDS appears to be more prevalent in hospitals than in primary care, this is often more to do with procurement practices than patient safety. NHS Trusts often invest in CDS across their sites, with site-wide licenses, but GP practices are not equipping their clinicians in the same way. Many times, GPs subscribe to CDS resources individually, with uneven access across a practice.
Perhaps it is time to think differently about what CDS can offer in primary care, taking a more strategic view of what it can deliver in terms of reduced errors, improved safety and, ultimately, making life easier for these front-line heroes of our health system.
Don't forget to follow us on Twitter, or connect with us on LinkedIn!