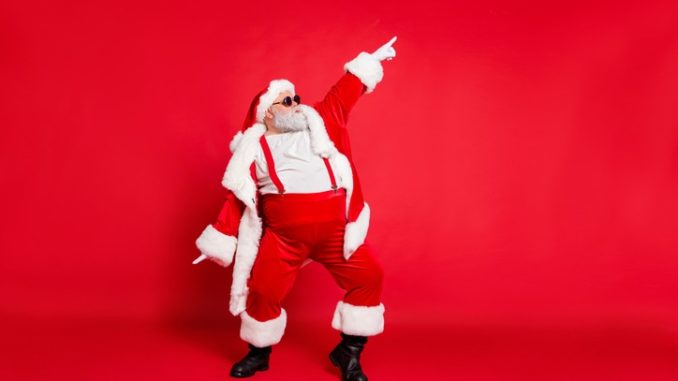 Practice Business explores why throwing a Christmas party should be a serious consideration for the practice manager, and offers up some top tips on how to make your practice party a festive event to remember
As we all know, Christmas is a hectic time for the health service but it's also a time of great fun and festive cheer, and no healthcare professional should miss out on this.
As well as bringing the aesthetics of Christmas to your practice by hanging basic decorations and investing in a tree, it may fall to you, as practice manager, to organise the Christmas party. The Christmas party is an excellent leadership opportunity and should not be underestimated as a force for good.
So why should I throw a Christmas party?
Christmas parties are, on the surface, all about letting loose and having fun with your work colleagues after a hard period tending to patients and sifting through admin. Under the surface, however, lie many other positive aspects that can bolster practice cohesiveness and can even serve you in your role.
As practice manager, it is your role to oversee the running of the practice; the Christmas party is an excellent way to encourage staff friendliness and integration which, of course, creates a happier and more functional surgery in the long run.
The primary incentive for a party, perhaps, is the idea that greater social cohesiveness can improve work performance, and this is especially true in GP practices, where there is already an emphasis on 'family'. Organising a fantastic Christmas party can allow clinical and non-clinical staff to step outside of their busy practice 'bubbles' to interact with one-another, paving the way for a practice built on mutual kindness, support and respect.
Organising a fun, yet civilised, event could also boost your reputation within the practice. No great leader would skimp on the monumental leadership opportunity that is a party. You can prove to your staff that, not only can you manage the day-to-day operations of the surgery, you can also go above and beyond.
A Christmas party is also a powerful incentive for practice staff to keep slogging through the wintry months. As the days get shorter and the hours get darker, something to look forward to is paramount to sustain staff morale and productivity.
I'm convinced… now how do I throw it?
The first thing to keep in mind when planning a Christmas party is the legal stuff. It's important to remember that, even if your party takes place outside of the workplace, employment laws still apply. When an employee attends a function organised by either the employer or another colleague, the employer is still responsible for their actions.
If you have a Christmas party policy, remind your staff to check it over before they attend. If you don't, you could create a simple document explaining how all staff are legally required to remain professional (ish) and that 'sick days' due to hangovers are not legally permitted.
What kind of Christmas party you throw, however, is up to you. You could make everyone wear Christmas jumpers, you could make wearing a Rudolf nose a requirement, you could ban all practice-talk so that the Christmas cheer isn't infected with patient anecdote and paperwork woes… the possibilities are endless.
Here is a quick-fire list of how to plan a fun party with minimal hassle, just to get you started:
Keep it simple!
Invite practice employees only.
Be inclusive; offer non-alcoholic drink options and consider dietary requirements.
Book a nice venue in advance and have a great meal/ Christmas dinner.
Survey your staff to see what kind of party they'd be most interested in having – a fancy dinner somewhere special, or something more cheap and cheerful?
Top Tip: If you want to indulge in a meal as part of the Christmas party, you can cut the cost by going somewhere with an NHS discount – eg:
Pizza Express, an instant crowd-pleaser with an excellent Christmas menu, offers 5% cashback for NHS staff.
Zizzi's, another delicious Italian choice, offer similar.
You could opt for the more traditional Toby Carvery, who also put on special deals for those in the health service.
We hope we have inspired you to schedule in some time for fun this holiday season. Christmas is an excellent excuse to cement your organisational skills and your practice leadership, and a party is the most sparkling, fun and festive way to do so.
Cheers!
Don't forget to follow us on Twitter, or connect with us on LinkedIn!