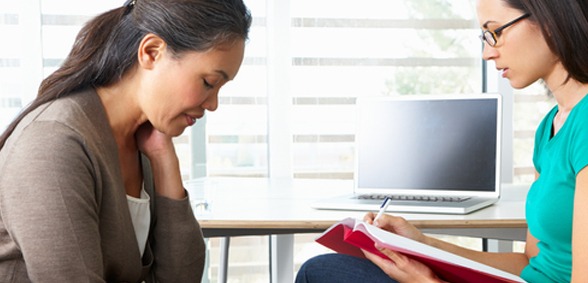 A study has shown that carers are suffering mentally and physically due to their demanding roles
Carers Week, which falls on 11-17 June, has inspired new research into the experiences of carers themselves. The consortium which created the event – eight major charities including Age UK and Macmillan Cancer Support – spoke with 7,000 carers to find out more about their lives and to remind them to think more about their own health.
The results have proven worrisome. Only seven in 10 of the carers surveyed said that their GP knows they are a carer, but less than one in 10 of those whose GPs do know have actually talked to them about where to go for general support and advice.
Slightly more encouragingly, however, nearly 50% of carers whose GPs know they are a carer said their GP had suggested they receive the flu jab.
Caring takes a huge toll on the health and well-being of the carer, and the report acts as proof that they need to be in better contact with their own GPs to keep themselves healthy and happy. In turn, GPs need to be aware of the risks inherent in caring roles, and know what to recommend.
For example, 73% of carers in the UK said they had suffered mental ill health as a result of their role, while 61% said their physical health had also worsened. Many carers are concerned that they will not be able to continue their roles in the future due to lack of support.
Helena Herklots CBE, chief executive of Carers UK, said on the subject:
"This new research is a stark reminder that the enormous contribution made by the UK's 6.5 million unpaid carers must not be taken for granted. Without the unpaid care provided every day by family and friends, our health and care services would collapse.
"Yet, the physical and mental strain of caring, without enough support, is jeopardising carer's ability to care in the future.
"Caring for a loved one too often means carers neglect their own mental and physical health; finding the time and space to be healthy, get enough sleep and maintain relationships with others are all huge challenges identified by carers. Being left unprepared for carrying out care tasks and battling with a complex health, benefits and care systems are piling yet more stress onto carers.
"We can all act to ensure carers know about and access help and support as early as possible in their caring journey. There is a key role for government too; a forthcoming green paper on social care funding provides a must-take opportunity for the government to put into place sustainable funding for social care and to improve the support available for carers."
Don't forget to follow us on Twitter, or connect with us on LinkedIn!