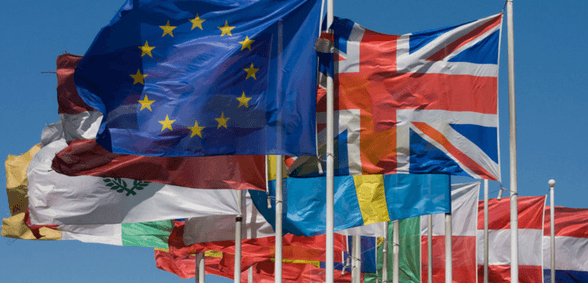 The concept of a no-deal Brexit is becoming more concerning – and more realistic – by the day. It's imperative for the protection of our healthcare system that the public has a say, says the BMA
On Friday, prime minister Theresa May was allegedly left 'humiliated' by the rejection of her Brexit plan during negotiations.
One major issue May faced was that EU leaders wish to create a customs border for the Republic of Ireland, effectively cutting Northern Ireland off from the rest of the UK.
While May has claimed that she is committed to securing a strong withdrawal plan for the UK, she has warned that, if Europe does not compromise, Britain may walk away without any deal whatsoever.
Speaking inside 10 Downing Street, she said:
"I have always said that these negotiations would be tough, and they were always bound to be toughest in the final straight.
"While both sides want a deal, we have to face up to the fact that despite the progress we have made there are two big issues where we remain a long way apart."
So what could this mean for healthcare? Responding to the worrying update, BMA council chair, Dr Chaand Nagpaul, said:
"This stalemate situation does nothing to ease the uncertainty felt by health professionals and health services in the UK and Europe. The threat of 'no deal' is becoming increasingly more real and could have potentially catastrophic consequences for patients, the health workforce, and services.
"Maintaining a soft border between Northern Ireland and Ireland is key for staff and health services in both. Over the last two decades, real progress in the provision of all-island healthcare has improved care for patients and allowed both Northern Ireland and the Republic to retain highly trained doctors.
"If border restrictions are introduced following Brexit we risk reversing this progress and damaging patient care.
"We oppose any form of Brexit and no-one could have imagined the extent of the complications that Brexit would bring to both the UK and the rest of Europe,which will seriously impact on the healthcare of the population.
"In light of what we know now, it is imperative that the public has a say on any proposed Brexit deal."
Don't forget to follow us on Twitter, or connect with us on LinkedIn!