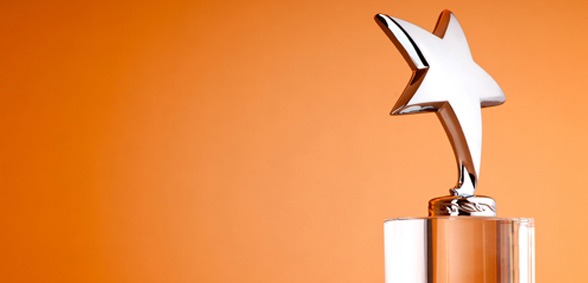 The British Medical Association has released details of the winners of this year's Patient Information Awards
The British Medical Association hosted NHS foundation trusts, academic institutions and charities for the Patient Information Awards ceremony yesterday earlier this week at BMA House in Tavistock Square.
The BMA Patient Information Awards 2018 exists to recognise campaigns that put patients at heart of healthcare.
The awards were established in 1997 to demonstrate the BMA's commitment to supporting the excellent educational practice of patients, allowing them to understand their relationship with doctors, the health conditions they're living with and the treatment they're receiving.
This year's overall winner was a joint campaign between the Scottish Government and NHS Health Scotland, aimed at young women to encourage more to attend cervical cancer screenings.
The campaign, 'Flower Scotland', targeted women aged 25-35, particularly those less well-off, as a key demographic at risk of cervical cancer yet less likely to attend a smear test. Six women a week are diagnosed with cervical cancer in Scotland.
Fifty-nine per cent of women recognised the campaign when prompted, and 49% of women attended a smear, booked a GP appointment or talked to someone about the smear test as a result.
Accepting the award, Helen Hucker, senior publishing editor at NHS Health Scotland, said:
"I'm absolutely delighted to accept this award on behalf of all of my colleagues at NHS Health Scotland and the Scottish government. So much time and effort went into the result. We know that an impressive 59% of women recognise the campaign so we hope it will dramatically reduce cervical cancer in Scotland."
BMA president, Professor Dinesh Bhugra CBE, added:
"I am delighted to present the award for our overall patient resource of the year to the Cervical Screening Flower Campaign by NHS Health Scotland and the Scottish government. It is an excellent example of how a campaign with a clear and well-articulated focus can have a significant influence.
"This video works well in that it combines humour and warmth whilst conveying a sense of urgency regarding the necessity of cervical screening. The campaign had a much wider reach than was initially expected which is a testament to how well it was executed and easily relatable to the target audience."
This year's awards also saw, for the first time, special awards for inclusion, equality and diversity and well-being.
Compassion for Dying won the inclusion, equality and diversity award for a publication explaining advance planning and power-of-attorney decisions in end of life care and how they affect the older LGBT community developed in partnership with Stonewall and Opening Doors London.
Natalie Koussa, director of partnerships and services at Compassion in Dying, said:
"We're absolutely thrilled to win the diversity and inclusion award. 'Planning ahead for the LGBT community' was developed as the first resource of its kind in order to support people from LGBT communities with very specific decision-making processes that they experience towards the end of life, so we're thrilled to be recognised for this work."
Don't forget to follow us on Twitter, or connect with us on LinkedIn!