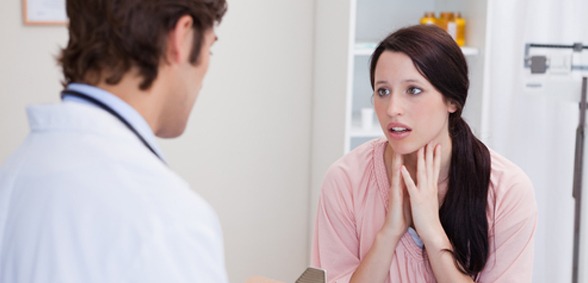 Improved referral of cancer patients can be achieved through greater access to diagnostic tools, according to the RCGP
The Royal College of GPs (RCGP) has stated that greater access to diagnostic tools are needed in order to further improve appropriate cancer referral.
This is in response to new research published in the Journal of the Royal Society of Medicine regarding lung cancer in non-smokers.
Professor Helen Stokes-Lampard, chair of the Royal College of GPs, said: "Lung cancer can be very difficult to diagnose in primary care as one key symptom is coughing, which can also be a sign of much more common, less serious conditions – particularly if the patient is a non-smoker.
"Despite this, GPs are doing a very good job of diagnosing cancers generally and it's credit to our colleagues' hard work and vigilance that 75% of patients found to have cancer are referred after only one or two consultations, and that since 2008 the proportion of cancers diagnosed as an emergency have dropped from 23% to less than 19%.
"GPs are always mindful of pressures across the NHS, so we will only refer if we genuinely suspect a patient has any form of cancer. One key way to further improve appropriate referrals is to make sure that GPs have better access to diagnostic tools in the community, and the appropriate training to use them.
"Ultimately, we also need to see more resources in the community, including more GPs, so that we can continue to offer improved access and deliver the best possible care to all our patients, including those with cancer and those we suspect of having cancer.
"Cancer is an enduring priority for the RCGP, and we have worked with Cancer Research UK and others to develop resources for GPs and other healthcare professionals to support them in the timely diagnosis of cancer."
Don't forget to follow us on Twitter, or connect with us on LinkedIn!