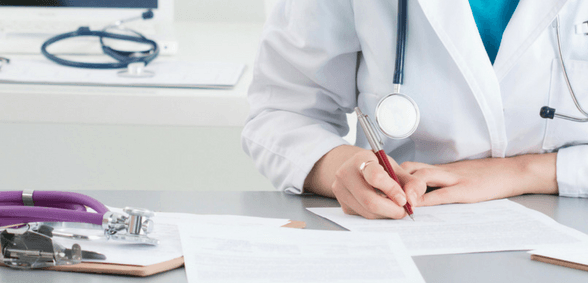 The Quality and Outcomes Framework (QOF) is a voluntary reward and incentive programme – intended to reward GP practices for the quality of care provided to patients. It also seeks to standardise improvements in the delivery of primary care. Ian Jones, director, and Tina Nightingale, editor and social media manager, of the Practice Managers Association (PMA) ask is it time for more widespread change?
The Quality and Outcomes Framework or QOF, as it is now affectionately known, was introduced as part of the General Medical Services (GMS) contract on April 1, 2004. The objective of the QOF was to improve the quality of care patients receive by rewarding practices for the quality of care they provide.
QOF can apply to all general practices in England, Scotland, Northern Ireland and Wales, although participation is voluntary. That said, participation rates are very high at 95.4% (2016-17) and it has become such a vital source of income that few practices do not participate. In 2016-17, QOF accounted for £690.8m of payments to GP practices. Targets set focus on common diseases such as heart disease, diabetes and asthma but there are no inducements to manage more serious complaints, such as hip fractures & cancer.
An added burden to bear?
Despite the participation levels, QOF is not without its critics among those in general practice due to the administrative burden it produces at a time when GP workloads have been increasing, and general practice has been receiving a declining share of the NHS budget. It is mainly practice managers and nurses in general practice who face the daunting task of collecting QOF data and ensuring practices meet their targets each year. The team are involved with time-consuming work monitoring performance and compliance on a regular basis and submitting claims quarterly and annually. Areas of improvement must be identified, and patients targeted for assessment and treatment in order to improve performance.
In the early days of implementation, QOF did produce some improvements in quality of care, but this was at a time when quality improvement was a main focus across the NHS. There was the inclusion of national standards for the major chronic diseases, annual appraisal of all doctors working in the NHS, and widespread use of clinical audits to compare practices. Interestingly, quality of care for conditions that were not included in QOF also continued to improve, but at a slower rate.
Each year the framework is updated, and indicators may be added or retired. NICE is responsible for developing clinical and public health domain indicators, but the QOF is determined by the government usually following negotiation with the BMA's GP Committee. One must ask, does QOF still positively benefit the quality of treatment patients receive? Is it an efficient and effective way to encourage quality of care in an NHS struggling with demand and overload?
A study commissioned by NHS England and published in 2017 concluded 'The NHS should consider more broadly what constitutes high-quality primary care for people with long-term conditions and consider other ways of motivating primary care to deliver it.'  Over its time there has been some backlash against QOF. In 2015, GPs in Somerset negotiated a complete alternative to QOF. Scotland voted to abolish QOF in 2016. Shona Robison, the Scottish health secretary, said they were placing more trust in the clinical judgment and professionalism of GP."
Is it time for more widespread change?
Some Key Facts
QOF Prevalence:
The highest QOF recorded prevalence rates are for hypertension (13.8%), obesity (9.7%) and depression (9.1%).
The conditions with the greatest change in QOF recorded prevalence from 2015-16 are depression (increased by 0.8%) and obesity (increased by 0.2%). Note: prevalence rates for 2015-16 have been recalculated using data for practices included in QOF 2016-17 only.
QOF Achievement:
The average achievement score for practices is 534.0 points out of 559.
883 practices achieved the maximum of 559 points (this was 11.9% of practices in 2016- 17).
640 practices achieved the maximum of 559 points in 2015-16 (this was 8.4% of practices).
QOF Exceptions:
The indicator group with the highest exception rate is cardiovascular disease at 32.3% overall.
The indicator group with the lowest exception rate is blood pressure at 0.5% overall.
Don't forget to follow us on Twitter, or connect with us on LinkedIn!