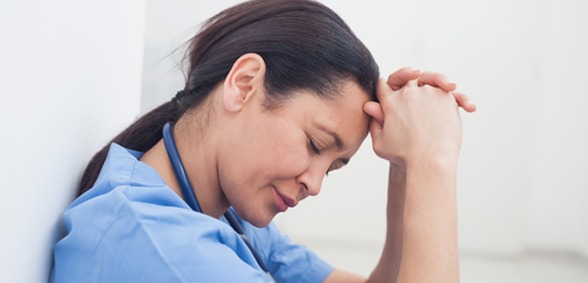 Flexible working patterns can help to prevent burnout and retain doctors in the NHS, the Royal College of Physicians of Edinburgh has said
This is an edited version of an article first published in The BMJ.
The college's Trainees and Members' Committee emailed 4200 medical trainees in the UK last November to survey them about their working conditions. They received 631 responses, a response rate of 15%.
The survey found that while 15% of trainees already worked less than full time (LTFT), two thirds (66%) of those who currently worked full time were considering reducing their hours in the future.
Childcare was often cited as a reason for wanting to work LFTL, the report said, although many trainees also cited improving their work-life balance or preventing burnout.
'This suggests a mismatch between reasons for wanting to work LTFT and those that are actually approved, and that the current rules around LTFT are not suitable for the demands of the medical workforce,' the report of the survey said.
Currently, for most specialties, trainees need a well-founded reason for wanting to work LTFT, such as having a health condition or caring responsibilities.
The survey also found that LTFT trainees' non-clinical workload was proportionately higher than that of their full-time colleagues. The report said: 'When hours are reduced, trainees are more likely to have administration time cut from their schedule than direct clinical contact sessions.'
The report found that over a third (35%) of trainees lacked basic knowledge of LTFT training and how it works. Over a fifth (23%) said that their educational supervisors had negative views of LTFT training.
Despite these barriers, the college's Trainees and Members' Committee said that a better understanding of LTFT working and improved access could help to create a more valued medical workforce, potentially reduce burnout rates, and tackle trainee attrition.
'As professional burnout continues to be a significant problem among medical trainees, we suggest that improved attitudes to LTFT working, as well as better knowledge of working LTFT and the implications for clinical and non-clinical work, will benefit trainees as they seek a professional work pattern to suit their needs,' the report said.
Commenting on the findings, Amy Illsley, deputy chair of the Trainees and Members' Committee, said: "We think that it is important to give doctors flexibility in their professional working patterns. Underpinning this should be a keen understanding from senior medical colleagues about the needs and interests of trainees and junior doctors."
One limitation of the survey was that 70% of respondents were female, meaning that women were overrepresented as they make up 53% of the medical trainee workforce. Women also account for 91% of LTFT trainees.
Don't forget to follow us on Twitter, or connect with us on LinkedIn!