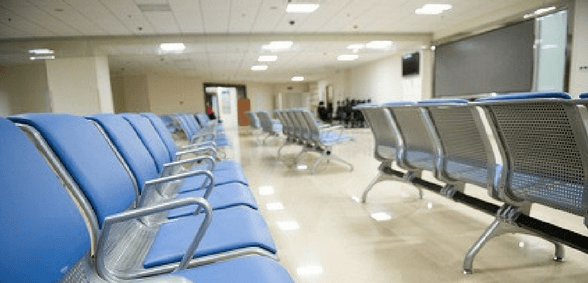 CREDIT: This story was first seen in The Telegraph
GPs are being forced to deny patients routine appointments and only accept "urgent" cases due to mounting pressure on practices, according to new research, The Telegraph reports.
A survey of nearly 800 family doctors found more than one in six had been forced to turn away non-urgent patients over the past 12 months.
Some said that at times they had no available slots for more than four weeks and were using telephone triage to identify those who require consultation for an urgent matter.
The shortages were found to cause knock-on chaos because many of the patients who accepted an appointment four or more weeks in the future then failed to show up.
The situation has arisen despite UK GPs having almost twice the "safe" number of patient contacts a day, 41.5 each day on average, amounting to 60% more than the number considered safe by European GPs.
Jeremy Hunt pledged in September 2015 that there would be 5,000 extra GPs in England by 2020, however the number of full-time equivalent GPs in the workforce has decreased by more than 1,000 since then.
The BMA has called for limits to be agreed for the number of consultations a GP can safely undertake in a day.
BMA GP Committee chair Dr Richard Vautrey said: "This is further evidence of the pressures practices are under, with growing demands for appointments not being matched with an ability to provide them due to the continuing recruitment and retention crisis in general practice."
The new research by Pulse follows evidence released earlier this month indicating a six-fold rise in GPs.
The statistics showed a record shortages of family doctors, with 12.2% of positions currently vacant.
And almost one in five of GPs polled said they had given up trying to recruit a doctor in the last year because it had proved impossible, meanwhile the number of patients waiting at least a week for an appointment has risen from 13.8%  to 19.3% in three years.
The new survey found examples of practices catering for 7,000 patients per two permanent doctors.
One Lincolnshire GP said once it had run out of appointments in the following four weeks it stopped offering slots to routine patients altogether.
The shortage of doctors in some areas is being exacerbated by the imbalance of medical students entering training, new figures released this week show.
More than six times as many students from London took up places to study medicine and dentistry compared to those from the north-east of England.
Dr Vautrey said: "Over recent years, the number of consultations has been steadily rising while the GP workforce has been declining.
"Surgeries are now left in the position where telephone triage is the only method by which staff are able to handle this demand in a safe manner – but this can result in increased stress for many GPs as they try to manage so many patients each day."
"Patient empowerment, better education on public health issues and effective use of social prescribing may go some way to ease demand on general practice. What is urgently needed is proper investment and support from government to solve the workforce crisis."
Don't forget to follow us on Twitter, or connect with us on LinkedIn!