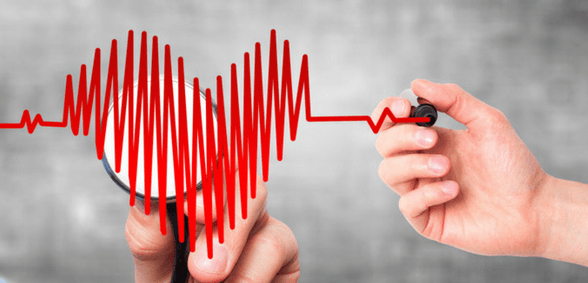 CREDIT: This story was first seen in BBC News
Taxes are going to have to rise to pay for the NHS if the UK is to avoid "a decade of misery" in which the old, sick and vulnerable are let down, say experts.
BBC News reports that the Institute for Fiscal Studies and Health Foundation said the NHS would need an extra four per cent a year for the next 15 years – or £2,000 per UK household.
It said the only realistic way this could be paid for was by tax rises.
It comes as ministers are arguing behind the scenes about NHS funding.
The prime minister has promised a long-term funding plan for the NHS.
This is expected to cover the next decade and could be announced as soon as next month, in time for the 70th anniversary of the creation of the NHS.
The Treasury is believed to want to keep average rises at about two per cent a year, but other ministers, including Health Secretary Jeremy Hunt, are arguing for more, the BBC understands.
As those discussions continue, the IFS and Health Foundation have revealed the findings of their review, commissioned by the NHS Confederation, which represents NHS trusts.
It warned the ageing population and rising number of people with long-term conditions, such as diabetes and heart disease, meant the health service needed more than it had been getting in the past decade.
In recent years the annual rises once inflation is taken into account have been limited to just over two per cent.
But continuing in this vein would lead to a continued deterioration in performance, the report warned.
Instead, it said, five per cent extra was needed in the next five years, and then just under four per cent for the following decade if it was going to improve.
That would work out at an average of four per cent a year over the period, while 3.3% would simply maintain services.
On top of that, extra money would also be needed to fund council-run social care for the elderly.
That would mean spending as a proportion of national income rising from 8.4% currently to 11.4%.
There's no coincidence at all that the independent number crunchers, the Institute for Fiscal Studies and the Health Foundation, have come forward with calls for significantly more cash for the NHS England today.
It matters right now because behind closed doors in Whitehall, the Department of Health, Downing Street and the Treasury are grappling to agree, not just how much the NHS really needs, but also what the government can really afford.
Any eventual long term settlement involves extra billions of taxpayers' money – but if the government falls short, there's a heavy potential cost.
What to do next is an intensely political choice.
The report said it was "hard to imagine" raising that sort of money without increases in taxes.
To increase spending by that amount, it would require rises of 3p in the pound on each of income tax, VAT and National Insurance by 2033.
Although the report said other options, including taxes on property and businesses, could be explored too.
NHS Confederation chief executive Niall Dickson urged ministers not to rush into a quick fix, but warned any attempts to limit rises to 2% would backfire and lead to a "decade of misery".
"It is now undeniable that the current system and funding levels are not sustainable," he said.
The Department of Health and Social Care said plans were being put in place to agree a multi-year settlement.
Meanwhile, a report from the Care Quality Commission on A&E performance warned that some patients received care that was "wholly unsatisfactory".
Don't forget to follow us on Twitter, or connect with us on LinkedIn!