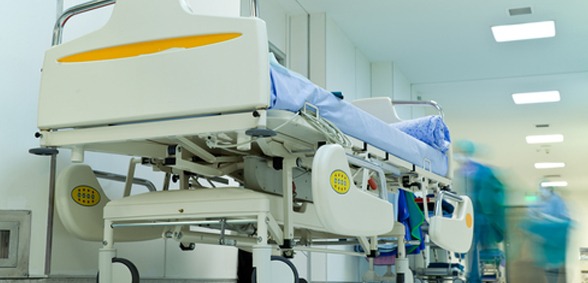 As reported by the BBC, A&E departments are still struggling to meet targets after a hard winter
After a difficult winter, NHS A&E departments are still struggling.
A seventh of all patient spent longer than four hours – the waiting time target figure – in March.
This was only a slight improvement on the winter period.
Other parts of the UK are also having trouble hitting healthcare targets, with near four in 10 patients waiting over two months for cancer treatment to begin in Northern Ireland.
For England, over the winter, a quarter of patients waited longer than they should for cancer treatment – a record low.
Dr Nick Scriven, of the Society of Acute Medicine, said: "This has been and continues to be an extremely challenging time for urgent care in the NHS, which has been overlooked amid the chaos of Brexit and the smokescreen it has created.
"My major imminent concern is that hospitals are working flat out at the moment and we have a looming spell of bank holidays, when many support services will not be functioning, heaping up the already relentless pressure."
The NHS is now aiming to scrap the four-hour A&E target, and a pilot scheme that will see 14 hospitals find new ways of measuring A&E performance is due to begin next month.
Don't forget to follow us on Twitter, or connect with us on LinkedIn!