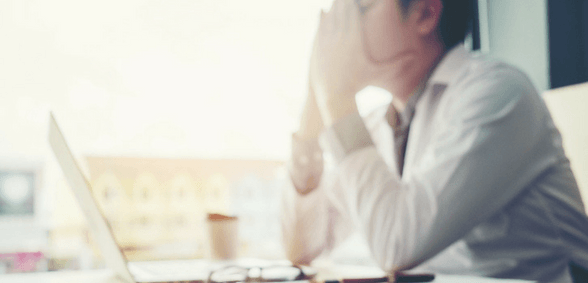 A new poll shows that trainee doctors in Britain are suffering from the negative effects of high-pressure workloads and difficult learning environments
The GMC's most recent National Training Survey shows that a quarter of trainee doctors feel their work makes them feel burnt out.
Over 70,000 trainees and trainers responded to the GMC's 2018 poll, with nearly half admitting that they regularly work longer than their rostered hours and 40% describing their workload as either 'heavy' or 'very heavy'.
When asked if the respondents felt exhausted at the end of the working day, over half of trainees and under half of trainers said 'often' or 'always'.
Responding to the survey, Dr Jeeves Wijesuriya, junior doctors committee chair for the British Medical Association, said the persistent problem of burnout for junior doctors cannot be ignored.
"The BMA has warned of the physical and emotional toll that long hours, anti-social rotas and unsafe staffing levels can take on junior doctors and we hope that these survey results will prompt employers, politicians and policymakers to take action.
"Junior doctors miss training opportunities because there are not enough staff to fill rotas and because their trainers don't have the time to provide the education and mentoring they need. It is more important than ever that high quality training with expert clinical supervision is not neglected.
"It is unacceptable to see such a large proportion of junior doctors reporting being burnt out, given the intense pressure trainees continue to be placed under in the NHS and it's no surprise that an increasing number of doctors take a break in their training when poor employment practices and pressures throughout the healthcare system are having such a detrimental effect on their health and well-being.
"Since the 2016 contract was imposed on junior doctors, we've made some good progress in a number of areas aimed at improving the working lives of trainees, but these figures show more needs to be done to give junior doctors the respect and working lives they deserve."
While the results are concerning – with working environments every more pressurised and health needs increasing in complexity – the majority of trainees still stated that they are satisfied with their overall educational experiences.
Don't forget to follow us on Twitter, or connect with us on LinkedIn!