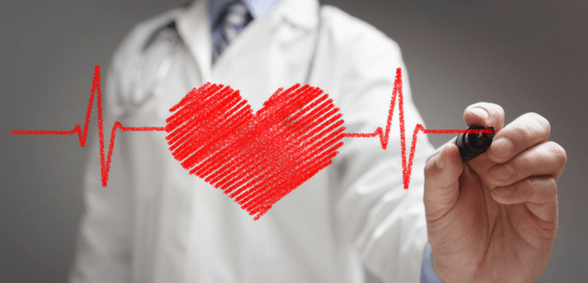 There's an element of uncertainty in general practice at the moment – across the entire healthcare sector, for that matter.
The wider perception is gloomy but Ben Willis, partner and Head of Healthcare at VWV, Bristol – specialising in commercial property, property development and healthcare – tells Marie Cahalane that there are positives too.
The provision of healthcare is a technical area – not simply in the delivery of care to patients but also the management of those provisions. General practice is, in many ways, unusual – there are few sectors which are similar in the way that they are contracted, funded and organised.
The fact that they're publicly funded organisations, yet also independent contractors and work in partnerships makes general practice a slightly more complicated business model. When you bring all of these factors together it makes for some interesting legal issues – which is why the National Association of Specialist Solicitors Advising Doctors (NASSAD) was set up.
"The group was formed by a small group of lawyers in 2011 with the aim of working together to share specialist knowledge, where appropriate, and become a body that promotes good practice", explains Ben Willis, partner and Head of Healthcare at VWV, who recently became the chairman of NASSAD and who plans to continue to grow the association and the expertise it can provide to a sector that has multiple, often complex, legal issues to negotiate.
The year to come – key issues in general practice management
Mergers and consolidation
General practice has experienced much uncertainty; however, Ben says what is happening now – a lot more mergers – is the progression of a movement towards consolidation that started a few years ago. Seeing firms coming together and, within this, more practices coming together too, is something that Ben expects will continue.
There are a number of ways that this is changing the general practice landscape; "On the one hand, there are practices that are finding it difficult and are handing back their contracts – to LHBs, CCGs and NHS England – and, effectively, going out of business. On the other hand, we're seeing some large groups being formed, by merger, to create some quite impressive-looking GP businesses," he explains. There is a thriving middle-sector, too, Ben observes; there are a lot of practices doing fine as they are – or at least saying that they are.
Recruitment, retention and succession
This is a phrase that has had more and more exposure in the media recently – and for good reason. One dimension of this is that there is increased difficulty recruiting new GP partners; existing partners are retiring earlier and incoming GPs are less inclined to become partners – deterred by the perception of personal liability within the partnership model.
"It's making it hard for partnerships to recruit; it's all about succession," Ben says. "There's a real focus on – forgive the gender-specific term – 'last man standing' or, rather, last partner standing. As partnerships struggle to recruit, and people start to retire, those who are last to retire are the ones who get left with the liability which, typically, tends to be to do with property," Ben explains, but suggests that this can also open up an opportunity to do something different, such as a merger.
"It's different for each practice; each will have its unique situation and what's key is that they understand what that actually is and have a comprehensive plan for it – a succession plan and a business plan – so that they're planning ahead and thinking about what they can do to manage things," Ben says. All businesses have risks, but this is something that is coming into sharp focus for GPs due to the environment they're operating in.
However, Ben wonders if this isn't a self-fulfilling prophesy. For example, some GP partners can become so concerned about being the 'last partner standing', and taking over all the liability, that they retire earlier than they otherwise would – on the basis that they want to retire without liability. This can cause problems in that it can trigger a succession of retirements and, as a result, the feared liabilities – which wouldn't actually crystallise unless the practice ceased to trade and handed its contract back (because, while they continue to trade, they get their property costs reimbursed by the NHS).
To combat and, ultimately, avoid this requires practices to have a clear plan in place. "I think every practice has to look at its own commercial circumstances and make a sensible decision based on those and the view of the future for that particular practice," Ben advises.
New models of care
New models of care have become a recurring theme as it becomes clear that some lateral thinking is required if general practice is to continue to support and deliver healthcare – there is also a lot of uncertainty around what this might look like. There are, of course, different things happening around the country. "Some of the larger 'super-partnerships' are making real headway, for example, and in other areas the action is on the side of CCGs or the NHSE where, perhaps, you might see vertical integration and the creation of groups which are no longer GP-led," Ben says.
The regional variations are interesting to see and something Ben says are difficult to comment on until we know a little more about what contracts will look like, for example. "At the moment, I think the best advice for GPs is to continue to make sensible decisions for themselves and to keep a vigilant eye on what's coming – studying any information being released."
Property development, the ETTF and flexibility
The estates and technology transformation fund (ETTF) has not provided the level of certainty hoped for; in many cases, property developments to be funded by the ETTF have not moved forward due to uncertainties over when funding might be released for new developments – which, Ben highlights, is tied up, to some extent, in the long-awaited Premise Costs Directions. This, too, will have had an impact on recruitment, retention and succession, where uncertainty generally breeds caution.
The right solution is unclear; the best option is to have in place a flexible plan, Ben advises, a plan that's as firm as possible for the coming year and which you can make slightly more flexible for the following year – based on what is most likely to happen. In year three, your business plan has to be even more flexible, and capable of change quite quickly, depending on what the NHS and the government decide to do around funding and contracts.
Merging – jump or be pushed?
It's becoming more pronounced that the there is a move towards larger entities, larger GP practices, working together more, more collaboratively and, in many cases, merging. "I think there's been a lot of resistance to mergers in some areas but, increasingly, practices are seeing it as the way forward," Ben observes.
"There's a lot of concern about the loss of autonomy or, rather, the perception of loss of autonomy, which is stopping some practices from merging. There are concerns about culture, and what the culture of a new partnership might look like, which has stopped some merging. But, the more that do, the more stories will emerge about how successful it can be and how you can actually create something better – and I suspect this will encourage others to explore it."
However, a merger is not something to be rushed into; it requires careful thought and professional advice from accountants, lawyers and others – as well as recognition that, when embarking on a merger, you are creating something new.
When a merger takes place those involved can't simply carry on doing what they were before – they're creating something new, investing in the culture of that new partnership, and learning to work together, and differently, for the future.
"It's only then that you start to get the merger dividend," Ben says. However, he adds that the real focus then must be on whether partners can work together, on understanding what the property risks might be of a merger and, also, potential issues around the equalisation of profits. "If those can be overcome – and sometimes it can take some time – a very successful venture can be established," he says. "It can lead to a sustainable future rather than one steeped in concerns about succession planning and last partner standing."
Ben suspects that the regulatory standards practices are subject to will continue to rise. "Increasingly, practices will be expected to be fully compliant – certainly if what's happened in other sectors is true – so, that the regulatory element of the CQC, and its approach to practices, will continue to be a factor."
While only time can tell what the future holds, as practices continue to grow and become more business-like, they will need to ensure that they have a comprehensive and robust plan for the future – whether that future is as carrying on as you are or merging – and will need to ensure that the right support is in place.
 Don't forget to follow us on Twitter, or connect with us on LinkedIn!