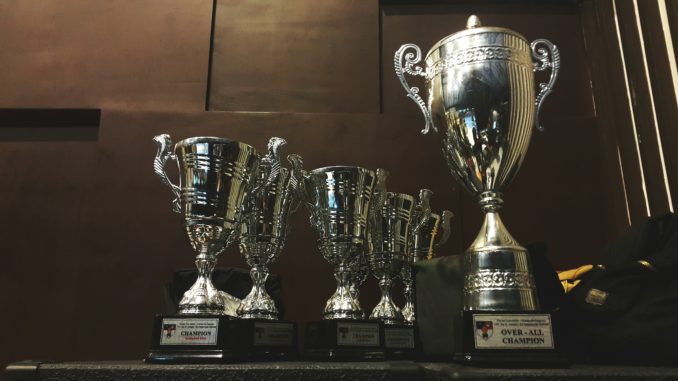 The annual Health Service Journal (HSJ) awards recognise those in the health sector doing great work.  We look at three of the winners to see what we can learn from them about innovation in primary and secondary care
HSJ Awards 2018: Community or primary care services redesign (London and the South)
Winner: Newham Clinical Commissioning Group – latent tuberculosis infection screening and treatment programme
The east London borough of Newham has the capital's highest rates of tuberculosis – higher than some developing countries. In 2014, the CCG launched its' latent tuberculosis infection screening and treatment programme' (LTBI). It targets people aged between 16 and 35 who have arrived in the UK in the past five years from one of the countries on a pre-defined, high risk list.
Anyone who registers at a GP practice and meets the criteria is screened for LTBI. If the result is positive, the patient has a consultation with the GP and is offered treatment via one of 16 CCG-accredited community pharmacies.
The GP sends an electronic prescription for a three-month programme to the chosen pharmacy and, importantly, the pharmacist then mostly dispenses the treatment and monitors progress. The programme is unique in being entirely based in primary care, which is said to mean greater choice for patients as well as reduced costs. Since the LBTI programme launched, rates of TB in Newham have been steadily falling – from 78.0 per 100,000 in 2014 to 48.1 in 2017.
Read a detailed case study about this project at HSJ Solutions
HSJ Awards 2018: Creating a supportive staff culture
Winner: East Lancashire Hospitals Trust – engage to make a difference
In 2013, following the Keogh Review, East Lancashire Hospitals Trust was placed in special measures. The impact on staff is said to have been significant; morale was at rock bottom and the local population had lost faith in the trust due to negative media coverage.
The need for cultural change was clear, and it was strongly felt that creating the freedom for all staff to speak up about concerns would be a crucial foundation. Enter a dedicated staff engagement team, including a full-time 'staff guardian'.
Together, team members created the 'Engage to make a difference project'. It was designed to make it easier for staff to communicate their worries and to receive information from executives about the direction of the organisation. Specific measures included the introduction of a dedicated e-mail address to raise confidential concerns, a 'rumour buster' e-mail address and listening exercises with the chief executive. The results of the latest national staff survey now show above average scores of engagement, with the trust in the top 20% of organisations on 16 key measures of staff satisfaction.
Read a detailed case study about this project at HSJ Solutions
HSJ Awards 2018: Optimisation of medicines management
Winner: AT Medics – Central pharmacy team
Guidance on medicines' optimisation is not in short supply but at AT Medics – a provider of GP services to over 240,000 patients – a business intelligence tool demonstrated there was a significant gap between best practice and practical application.
To address this, a central pharmacy team was created. The mission of its members? 'To enhance and optimise medicines' management and improve the quality of prescribing and prescribing safety.'
Through further analysis of business intelligence data, the team identified patients whose medicines had been managed sub-optimally. These individuals' records were reviewed by pharmacists who either contacted the patient to offer advice over the 'phone – with follow-ups at result intervals – or invited them to a face-to-face appointment. This consultation is, again, typically with a pharmacist.
Since the introduction of the approach there have been significant improvements, among which:
a 53% reduction in the number of people with asthma who are taking beta blockers;
a 43% reduction in patients with a long-term repeat prescription for non-steroidal anti-inflammatory drugs (NSAIDs);
a 26% improvement in the monitoring of patients on disease-modifying anti-rheumatic drugs (DMARD);
a 64%improvement in the completion of lithium monitoring;
a 71% improvement in the number of patients on warfarin who are receiving appropriate monitoring.
Read a detailed case study about this project at HSJ Solutions
You can find a complete list of winners at: https://awards.hsj.co.uk/winners-2018
Don't forget to follow us on Twitter, or connect with us on LinkedIn!