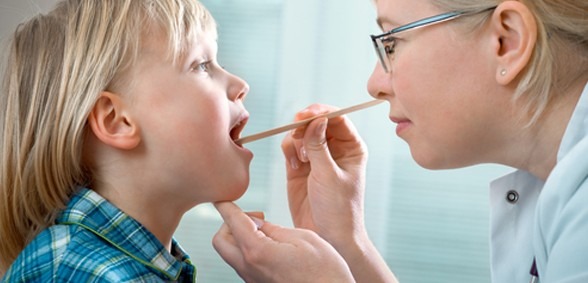 NHS figures have shown that an alarming number of babies and young children aren't registered with a GP
New NHS figures, as reported by the Bristol Post, shows that around 123,000 babies and young children under four – four per cent of the population – aren't registered with a GP. As a result, they could be missing out on vital checks and immunisations.
Professor Russell Viner, president of the Royal College of Paediatrics and Child Health, is now urging parents to ensure their young children are registered.
She said: "I find it deeply concerning that so many children appear to be unregistered with a GP, at a time where we are seeing an emergence of preventable and deadly diseases such as the measles, record levels of childhood obesity and its associated conditions, and with 34% of all child deaths in the UK considered avoidable – the vast majority of which are in infancy."
Practices offer regular checks for babies up until the age of two, something which includes a log book for parents to keep track of jabs and measurements.
The number of children receiving their recommended vaccinations is at a worrying low. In 2017-18, 87% of children in England had received both MMR jabs before the age of five. According to the World Health Organisation, that number needs to be 95% to lower the risk of an outbreak.
Viner added: "Registering a child with a doctor can be life-saving or, at the very least, life-changing.
"It will mean parents get important vaccination and health check reminders, their child's weight and development monitored and concerns acted upon quickly.
"If required, access to specialist NHS healthcare can be arranged.
"I urge all parents to register their child with their local GP and, if unsure, visit nhs.uk to find out more."
Don't forget to follow us on Twitter, or connect with us on LinkedIn!