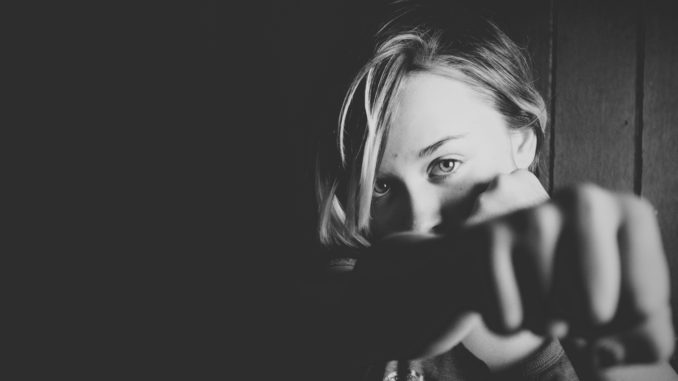 Primary care providers are facing greater hostility from the public, with one practice taking the bold step of training its staff in self-defence! It's an extreme step, but it reflects the importance of the issue.  Practice Busines editor Lawrie Jones looks at why your practice needs a zero-tolerance policy on abuse, and provides guidelines about what to include
A 2017 Pulse survey  found that two-thirds of GPs have experienced violence from their patients; of these, 4% had experienced physical abuse. A majority of doctors (66%) had experienced verbal abuse, with a quarter having received some form of written abuse. It paints a picture of a profession that's increasingly being called upon to defend itself.
A 2017 Pulse survey  found that two-thirds of GPs have experienced violence from their patients.
The rise in abuse is leading practices to take drastic action. The Keighley Road Surgery in Halifax, West Yorkshire, is offering its staff self-defence training to deal with difficult patients, reports the Daily Mail. It may seem drastic, but in 2018 3,000 patients were barred from seeing their GP because of aggressive or abusive behaviour as part of the Special Allocation Scheme.
Launch of new strategy
It's 20 years since the NHS launched its first zero tolerance campaign in a bid to combat violence against staff. At the time the announcement made headlines, raising awareness of the scale of abuse suffered by NHS employees and the impact that this had on them. In October health secretary Matt Hancock announced the launch of the NHS's first ever violence reduction strategy. The strategy includes stronger measures to protect staff and to make the prosecution of offenders simpler. The strategy ensures that:
Offenders will be prosecuted quickly through a new partnership between the NHS, police and Crown Prosecution Service.
Care inspectors will scrutinise NHS trusts on the quality of plans to reduce violence against staff.
Better training for staff to deal with violent situations – including challenging circumstances involving patients with dementia or mental health issues.
A new system will be developed so that staff can record assaults more easily.
"NHS staff dedicate their lives to protecting and caring for us in our times of greatest need," Matt Hancock said at the launch of the strategy. "For any one of them to be subject to aggression or violence is completely unacceptable." He's made it his 'personal mission' to ensure NHS staff feel safe at work. In achieving his aim, practices themselves have a role to play – and this is codified in their zero-tolerance policies.
What is a zero-tolerance policy?
A zero-tolerance policy is a written statement about is, and isn't, acceptable behaviour in your practice. There is no standard format for a zero-tolerance policy, but here are some useful examples:
A typical policy will outline the sorts of behaviours that are deemed unacceptable. For the Merton Medical Practice in Wimbledon, this includes:
using bad language or swearing at practice staff;
any physical violence towards any member of the primary health care team or other patients, such as pushing or shoving;
verbal abuse towards staff in any form including verbally insulting the staff;
racial abuse and sexual harassment will not be tolerated within this practice;
persistent or unrealistic demands that cause stress to staff will not be accepted. Requests will be met wherever possible and explanations given when they cannot;
causing damage/stealing from the practice's premises, staff or patients;
obtaining drugs and/or medical services fraudulently.
Your policy should also include information on what happens if the policy is breached. The Dundonald Medical Practice in Kilmarnock simply states that: 'Anyone who is violent, or causes damage, will be removed from the list immediately.
Where to use the policy
You should display your zero-tolerance policy in as many places as possible. It's important to include the policy on your website. It can also be printed and displayed throughout your practice. All staff should be aware that the policy exists and where they can find a copy. Patients who are exhibiting negative behaviours should be reminded of the policy and its implications. If patients continue to breach the policy the NHS is clear that the police should be called upon in the event of continued threat.
Don't forget to follow us on Twitter, or connect with us on LinkedIn!