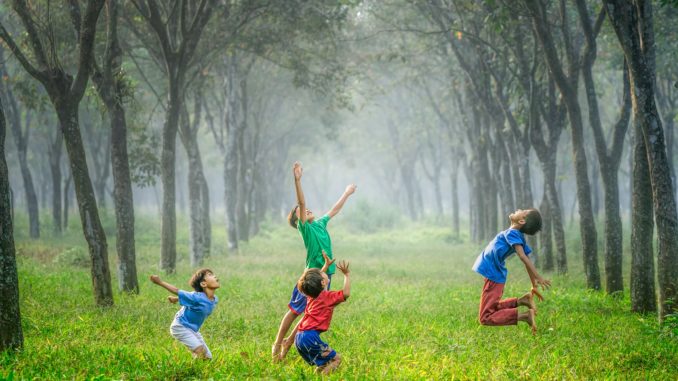 Updated government guidelines strengthen the role of general practice in safeguarding vulnerable children. Practice Business explores what you need to know
Published by the government in July this year, Working Together to Safeguard Children is a comprehensive description of the role that every public-sector agency – and every public-sector employee – should play in safeguarding children and protecting them from abuse.
Failing to have adequate safeguarding policies and procedures in place are common reasons why practices receive 'inadequate' ratings from the CQC – a subject Practice Business has covered recently.
So, what do these guidelines have to say, and what do practices need to know to make sure they are playing their part in safeguarding children and protecting them from all forms of abuse?
Crucial role
Working Together to Safeguard Children states that health practitioners are in a 'strong position' to identify welfare needs or safeguarding concerns in children; if appropriate, they can offer support too.
The guidelines set out an extensive list of responsibilities for all healthcare staff. Everyone should:
understand safeguarding risk factors;
be able to communicate and share information effectively with children and families;
liaise with other organisations and agencies if required;
assess needs and capacity, responding to those needs;
contribute to multi-agency assessments and reviews.
All staff working in healthcare settings – including those who predominantly treat adults, and those in non-clinical roles – should receive training to ensure they attain the competences appropriate to their roles and are able follow the relevant professional guidance. Non-clinical staff should be aware of the risk-factors for safeguarding and have the confidence – and the ability – to raise any concerns they may have.
Named practitioner
All providers of NHS-funded health services, including GP practices, should identify a dedicated named doctor, and a named nurse, to be responsible for safeguarding children.
Named practitioners have a key role in promoting good professional practice within the surgery. They are responsible for giving advice to, and sharing expertise with, fellow practitioners and ensuring safeguarding training is in place and maintained.
They should work closely with their relevant safeguarding lead on the executive board, designated health professionals for the health economy and other statutory safeguarding partners. These can include the CCG, acute care trusts, social care providers and other organisations with a duty for safeguarding, including the police force.
System leadership
CCGs are responsible for the provision of effective clinical, professional and strategic leadership in relation to child safeguarding, including the quality assurance of safeguarding through their contractual arrangements with all provider organisations and agencies, including independent providers.
NHS England is responsible for ensuring that the entire health commissioning system works effectively together to safeguard and promote the welfare of children. It is also accountable for any services it directly commissions from providers; it plays a key strategic role in defining improvements in safeguarding practice and outcomes. It is also responsible for ensuring that there are effective mechanisms for safeguarding partners and health and wellbeing boards to raise concerns about the engagement and leadership of the local NHS.
Each NHS England region should have a safeguarding lead to ensure regional collaboration and assurance through the convening of safeguarding forums.
You can read the guidelines in full at: http://www.workingtogetheronline.co.uk/
Useful safeguarding information for practices:
Don't forget to follow us on Twitter, or connect with us on LinkedIn!