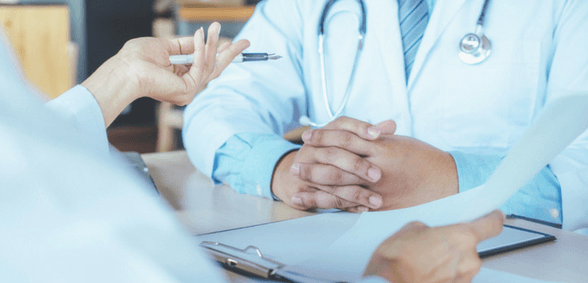 The MDU has responded to the to the news that the number of GMC complaints about doctors has dropped
The Medical Defence Union (MDU) has welcomed today's news that complaints to the GMC about doctors dropped by eight per cent in 2017.
The report shows that complaints between 2012 and 2017 declined by 13%, all-in-all.
It also highlights the fact that employers have been dealing with cases locally, where possible, leading to a reduction of 46% in employer referrals to the GMC between 2012 and 2017.
Responding to the publication of the state of medical education and practice, Dr Caroline Fryar, MDU head of advisory services, said:
"Overall the report makes for concerning reading and we are not surprised at the GMC's findings about the pressure on doctors. We are becoming more aware of low morale and high levels of stress in many of our members as they work in an increasingly stretched NHS system.
"In these difficult times, we encourage members to call our 24-hour advisory helpline for support from one of our medico-legal doctors if they have concerns about their own wellbeing or the conditions in which they are working.
"We also help hundreds of members with GMC investigations each year and know how stressful the process can be for doctors. On behalf of our members we've been working with the GMC over a number of years to help them to reduce the burden of investigations.
"The reduction in the overall number of complaints and the move to see complaints resolved more quickly are good news.
"Nevertheless, for doctors undergoing a GMC investigation, the process can still be extremely distressing, not least because a fitness to practise investigation could end their career."
Don't forget to follow us on Twitter, or connect with us on LinkedIn!