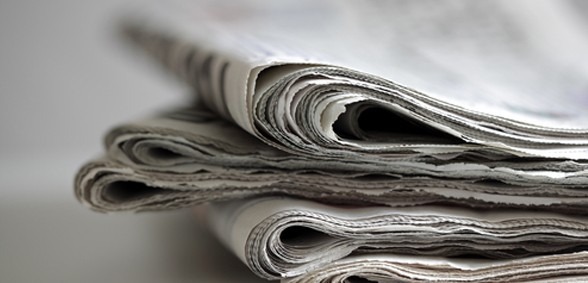 Credit: This story was first seen on The Manchester Evening News
A pensioner who felt she was being branded a 'hypochondriac' died from cancer after failures by her doctor meant she wasn't diagnosed with the disease until after it was too late, the Manchester Evening News reports.
Mary Morley spent more than a year going back to her Trafford-based GP with various symptoms, each time being sent home with nothing more than painkillers.
Eventually, after 15 months and a change in doctors, she was referred to hospital for further testing where specialists discovered the 82-year-old had an advanced form of womb cancer.
As if that news wasn't devastating enough, Mary was also told the disease had spread and there was nothing doctors could do – her tumour was inoperable.
She spent the next six months receiving palliative care, before passing away in June 2012.
After her death, her family took legal action, believing that had Mary been diagnosed earlier, the cancer could've been treated.
Four years on they have now agreed a pay out with her former GP Dr Amal El-Kafrawy, who practiced at the Delamere Medical Practice in Stretford, after his insurers admitted liability for the delays in Mary's diagnosis.
NICE guidelines for doctors state that an urgent referral should have been made given the symptoms Mary was showing.
Her devastated family now hope lessons will be learned as a result of her death.
Son Kevin said his mum believed she was being labelled as a hypochondriac.
"She kept going back to her GP with her problems over the next year or so and was given all sorts of painkillers. It seemed to me that they were just trying to treat the symptoms rather than investigating the root cause.
"In early January 2012 I spoke to my mother's GP myself because I was concerned that she was not being referred for further investigation. We then decided to take my mother to a different GP practice and she was then seen by consultants and referred for an MRI scan.
"We were distraught when we found out it was terminal. To know that more could and should have been done two years before her death is difficult to come to terms with, Mum suffered in her final six-months due to the radiotherapy. We just hope that lessons are learned from this so that other vulnerable people can get the appropriate treatment as quickly as possible."
Ayse Ince, a specialist medical negligence solicitor at Irwin Mitchell who represented the family, branded it a tragic case and that resulted in a woman's life being 'unnecessarily cut short'.
She added: "It is crucial that any form of cancer is caught as early as possible so that the treatment possibilities are maximised. Mary's family now hope that the GP will now learn from these issues to reduce the risk of future delays in diagnosis of cancer in future."
Dr El-Kafrawy commented: "I would like to express my sympathy to the family for their sad loss. Whilst it cannot turn back the clock, I am pleased a settlement has been agreed for the family. I am unable to comment on the specifics of the case due to patient confidentiality."