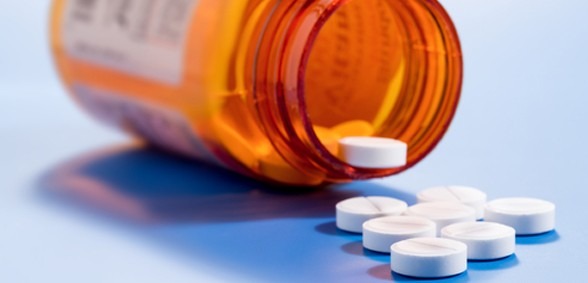 Credit: This story was first seen on The Guardian
Drugs giant Pfizer has been fined a record £84.2m by the UK's competition regulator after the price charged to the NHS for an anti-epilepsy drug was hiked by up to 2,600%, The Guardian reports.
The Competition and Markets Authority, issuing its biggest ever fine, said the "extraordinary price rises have cost the NHS and the taxpayer tens of millions of pounds".
The CMA also fined the drugs distributor Flynn Pharma £5.2m for charging excessive and unfair prices in the UK for phenytoin sodium capsules.
It follows an overnight price increase for the drug of up to 2,600%, after the drug was deliberately debranded, the CMA said.
US-based Pfizer rejected the CMA's findings and said it would appeal against the decision.
The amount the NHS was charged for 100mg packs of the drug was hiked from £2.83 to £67.50 before being reduced to £54 from May 2014. As a result, the amount the NHS spent on phenytoin sodium capsules rocketed from about £2m a year in 2012 to £50m in 2013.
The CMA also found that Pfizer, best known for its mass-market drugs such as Viagra, was charging a far higher price for the anti-epilepsy drug in the UK than in any other European country.
The watchdog has ordered both companies to drop their prices.
Philip Marsden, who led the investigation for the CMA, accused the firms of exploitation and said there was no justification for such price rises. Phenytoin sodium capsules are a very old drug and there had been no recent innovation or significant investment, he said.
Marsden said: "The companies deliberately exploited the opportunity offered by debranding to hike up the price for a drug which is relied upon by many thousands of patients. These extraordinary price rises have cost the NHS and the taxpayer tens of millions of pounds. This is the highest fine the CMA has imposed and it sends out a clear message to the sector that we are determined to crack down on such behaviour and to protect customers."
Pfizer said in a statement: 'Pfizer refutes the findings set out in the Competition and Markets Authority decision. In this transaction, and in all of our business operations, we approached this divestment with integrity, and believe it fully complies with established competition law. Phenytoin capsules were a loss making product for Pfizer and the Flynn transaction represented an opportunity to secure ongoing supply of an important medicine for patients with epilepsy, while maintaining continuity of manufacture.