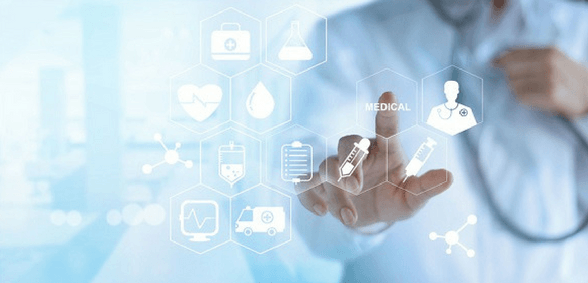 An analytics company has stated that it believes the Internet of Things is sure to brighten healthcare's future dramatically
According to analytics company, GlobalData, the Internet of Things – commonly referred to as IoT – is set to vastly improve productivity within the healthcare industry.
IoT is being constantly improved as well as implemented more and more across various sectors, thanks to its ability to connect devices and networks to create more streamlined, efficient processes.
Most types of devices come with some kind of connectivity, including medical equipment; IoT-enabled tech can apparently provide critical data to assist healthcare workers in their job roles.
Atif Nawaz, medical devices analyst at GlobalData, said:
"IoT in healthcare facilitates mundane albeit important tasks to improve patient outcomes, and also takes some of the burden off of health practitioners. Tasks such as remote patient monitoring, treatment progress observation and the housing of vaccines are all capabilities of medical devices with integrated IoT."
According to GlobalData, examples of positive uses for IoT in healthcare thus far have been seen in rehabilitation for mirror neuron therapy, as well as a in a smart fridge system which keeps vaccines at the optimal temperature and manages inventory.
Not only are the IoT devices themselves becoming increasingly important, the aspect of analysing data is a secondary benefit that they offer. Thus, IoT data analysis platforms have the potential to allow data to be collated from IoT devices to draw meaningful, actionable trends.
Nawaz concluded:
"IoT has come a long way in recent years and is well integrated within multiple industries, including the healthcare space. The continued implementation of IoT within healthcare will lead to a drastic increase in productivity and analysis of data.
"Advancements in technology in regard to medical devices will improve patient outcomes with better analytics, and we believe IoT will expedite this process."
Don't forget to follow us on Twitter, or connect with us on LinkedIn!