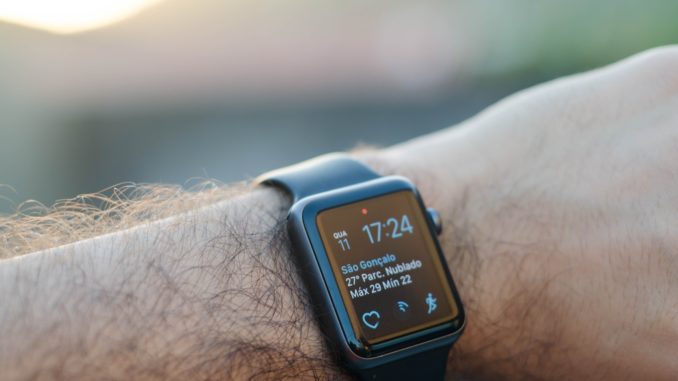 Scottish patients suffering with a life-threatening lung condition can now be monitored in the comfort of their own home using wearables and cloud technology
This is an edited version of an article which first appeared in Digital Health.
NHS Greater Glasgow and Clyde are trialling the use of wearable devices and Microsoft's Azure cloud platform to remotely monitor chronic obstructive pulmonary disease (COPD) patients' breathing machines; clinicians will then be able to vary their treatment according to the information collected from the wearables.
The trust believes the trial will result in fewer hospital visits for COPD patients.
"We see around 10 COPD patients a day in the emergency department," David Lowe, emergency consultant at NHS Greater Glasgow and Clyde, explained. "Avoiding hospital admissions is a priority for patients with COPD and has a significant impact on the health service, which is struggling to cope with increased demand. It has an impact on the wellbeing of the patient and costs an average of £6,000 per admission."
David is confident the scheme will have an impact. "We could have delivered the same key interventions using antibiotics and steroids to the patient in their home, days earlier, if we had had sight of their decline."
The trust has teamed up with KenSci, a company specialising in machine learning that uses Azure to securely store data, and Storm ID, a Microsoft partner that specialises in developing new, digitally enabled care models.
The partnership means clinicians can see patient-reported information and physiology data produced by a patient's wearable device and their breathing machine.
Patients and the clinical team can communicate by messaging through the cloud-based platform, while consultants can also change the ventilation levels remotely via an online portal. "Patients can be empowered to self-manage their condition, with rescue packs of treatment," Lowe added. "These can be delivered in the community, but it's about appropriate treatment, so that we are not starting people on steroids and antibiotics for no reason."
Patients and the clinical team can communicate by messaging through the cloud-based platform.
"By using data, we can say to patients, 'This is when you need to take them to prevent you going to hospital,' rather than telling people to take them because they might just feel a bit worse," says David. The trial includes 400 patients and the aim is to reduce hospital admissions by one per year. If successful, the programme could be rolled out to manage other conditions, such as frailty or diabetes.
Don't forget to follow us on Twitter, or connect with us on LinkedIn!