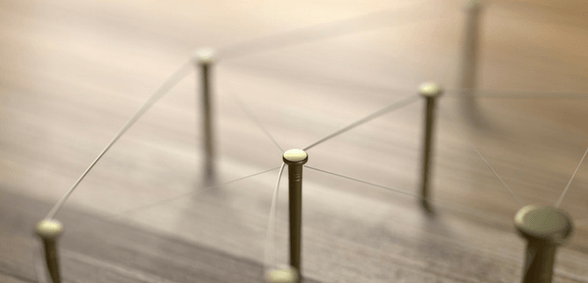 CREDIT: This story was first seen on BBC News
There is still a long way to go to develop clusters of doctors' surgeries across Wales, according to the assembly's health committee, BBC News reports.
The 64 clusters not only bring local GPs together but pharmaceutical, physiotherapy and counselling services.
AMs want a refreshed approach to ensure the "right services are being delivered in the right areas in the right way".
Their report highlights good examples where closer working had helped patients and also saved resources.
But seven years after the first clusters were proposed and three years since they were set up, it said there was "still some way to go" and called for a "step-change" in how clusters are developed.
"A key reason behind the creation of primary care clusters is to relieve pressure on GPs and on our hospitals by keeping vital health services closer to home in people's communities," said Dr Dai Lloyd AM, the committee's chairman.
"But we have found limited evidence demonstrating that this is happening across Wales's 64 clusters."
Each cluster links up doctors and health services across villages, towns and areas of cities with populations of between 30,000 and 50,000 patients.
CASE STUDY: Bridgend and Pencoed
One of those working well is the Pen-y-Bont cluster in east Bridgend, which serves more than 70,000 patients.
Six surgeries in Bridgend, which includes more than 35 doctors working closely together, share expertise and have progressed to the point where they work as a federation, the first in Wales.
This has led to a joint mental health counselling service for adults being set up. Before this, patients were usually referred to charities for help and could face waiting lists and were also adding to GP appointments.
The federation is also in talks with the local health board about providing a diabetes service and has successfully tendered to provide GP services at nearby Parc Prison.
The cluster also has a clinical pharmacist Neil Sugden who helps with patients and also better medicine management.
"We know we save GP-time and the role has an impact on prescribing efficiencies," he said.
"We're stopping medicines when they're not effective. At the end of the last financial year, the east Bridgend cluster saved £600,000 on its prescribing budget which was a considerable reduction."
Dr Huw Parry, partner at the New Surgery in Pencoed, said the surgeries could also pool specialist knowledge.
"Between us we can pull two or three doctors with the expertise to provide a service," he said.
"We're looking to take bigger things on, we're looking to the hospitals to see what work we can take from them."
But he said there was still a need for funding to "follow the patient" if the cluster takes on more specialist work.
Elsewhere, some GPs and other health professionals said they struggled to be involved in clusters because of challenging work pressures and worries they would lose time with patients.
Among 16 recommendations, the committee wants a clearer direction from the Welsh government and a national campaign to explain to the public the benefits of cluster working and how best to access the services within them.
Dr Charlotte Jones, chairwoman of the BMA's GPs committee in Wales, said the idea and principle was good and clusters were starting to make a difference but long term funding needed to be guaranteed.
She said there was also sometimes too much red tape at a health board level which stopped some clusters from developing.
The Welsh government said it would consider the report carefully.
"The health secretary will write to the committee setting out his response to each of the recommendations in due course," said a spokesman.
Don't forget to follow us on Twitter, or connect with us on LinkedIn!