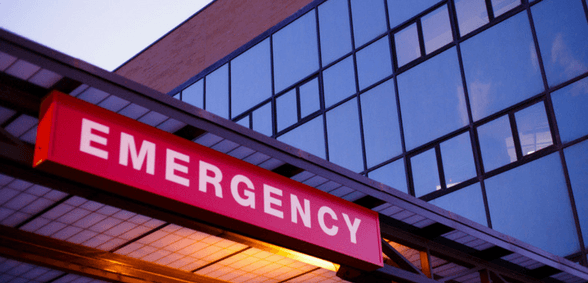 CREDIT: This story was first seen in BBC News
Traditional GP home visits could soon be performed by rapid response paramedics in a bid to reduce hospital admissions in north Wales, BBC News reports.
A team of advanced practice paramedics would be available 24 hours a day 365 days a year.
It is one idea proposed by Betsi Cadwaladr health board (BCUHB) in a bid to transform primary care services.
It is hoped it will help stop people ending up in A&E.
A report by BCUHB assistant area director for primary care Wyn Thomas said the scheme would "address the immediate health needs of patients that, if not seen promptly, will end up being an unscheduled care hospital admission".
The proposal, which aims to free up GPs for daily appointments and reduce A&E admissions, is just one idea to sustain primary care services to be put before the board at its meeting on Wednesday.
Another idea is to set up a "social prescribing service" to improve health and well being and "enable patients to be pro-active in managing their own conditions and well-being".
Primary care services in north Wales have been under intense pressure in recent years, with one leading medic warning last year that a "crisis" in GP recruitment was "escalating".
Since 2015, Betsi Cadwaladr University Health Board (BCUHB) has taken over the running of a number of GP practices across north Wales after they terminated their NHS contracts.
Now the board also plans to bring in a " flying squad" of professionals – doctors, nurses and practice managers – to help GP practices struggling with workloads and considering handing back their keys.
From 2015, the Welsh government gave additional funding to health boards to improve the planning and delivery of primary care services and the BCUHB has already introduced changes.
These include having pharmacists, physiotherapists and other special services embedded in GP practices.
Don't forget to follow us on Twitter, or connect with us on LinkedIn!