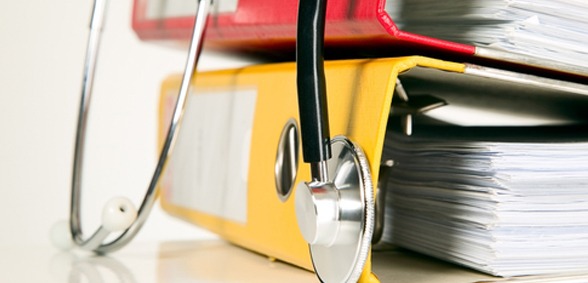 CREDIT: This story was first seen on Wales Online
A campaign group has warned that more GP surgeries will close and low-cost staff will replace doctors, Wales Online reports.
Dr Sophie Quinney, of the GP Survival campaign group, called on GPs to do more to explain to patients the staffing shortage that is creating a crisis for GP surgeries across Wales.
Dr Quinney is a leading member of the doctors' campaign group who lives in Cardiff and is a locum GP who helps fill vacancies across south Wales.
She made the call in the wake of new figures showing that more practices are being handed over to health boards, with some closing.
Following a series of information disclosures made by Wales' seven health boards, she has calculated that since 2010, more than 60 GP surgeries have been handed back to the health boards, with nearly 30 of them shutting down.
In the past 12 months:
Two practices have been handed back to Abertawe Bro Morgannwg Health Board, one of which has closed
Five practices were handed back to Aneurin Bevan Health Board, two of which have closed and a further one intends to do so
Three have been handed back to Hywel Dda, of which two have closed; one has been handed back to Powys Health Board
Six have been handed back to Betsi Cadwaladr Health Board, one of which has closed with a further six practices in the health board area also intending to be handed back
One is intending to be handed back to Cardiff and Vale Health Board.
Dr Quinney said: "Many health boards are now at maximum capacity in terms of taking over surgeries in terms of finances and available staff, so patients can expect more permanent closures and a 'dilution effect', with lower-cost health professionals put in place of GPs in those surgeries which the health board decides to keep open."
Explaining why managed surgeries offer less than those run by GP partners, Dr Quinney said: "For patients there is poor continuity of care due to high staff turnover, with a high proportion of locums and few full-time GPs.
"Managed practices are more expensive, with a 30% higher cost per patient.
"Research has shown that a partner is worth the equivalent of 1.5 salaried doctors due to the massive amount of free work they do outside of hours.
"GPs are shutting off and putting their heads down to manage the overwhelming workload.
"They need to step back, explain the pressures to their patients, and adopt a sustainable model of working.
"They will need the support of health boards to ensure that contractual obligations are met, but it's better for everyone that family surgeries survive this squeeze.
"The time has come for us to have an honest conversation with our patients. I believe they will offer their support once they are put firmly in the picture."
In June Health Secretary Vaughan Gething welcomed the fact that almost all the GP training places had been filled in Wales.
But he said the NHS in Wales could not stand still when faced with ongoing recruitment challenges.
Don't forget to follow us on Twitter, or connect with us on LinkedIn!