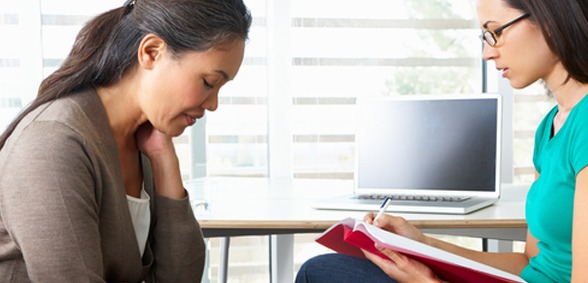 CREDIT: This story was first seen in the Shropshire Star
Health bosses in Shropshire are working with NHS England to prepare a bid in relation to a £100m scheme to recruit GPs from abroad in a bid to increase staffing numbers, the Shropshire Star reports
International recruitment is hoped to begin in the autumn, a contract notice posted by NHS England said, with between 2-3,000 doctors anticipated to come to England from overseas.
Recruitment agencies will identify, screen and interview potential candidates, as well as provide relocation services.
It comes as part of a drive to increase the number of family doctors after leading medics raised concerns about increasing workloads and a dwindling workforce.
Overall, health officials aim to increase the number of GPs by 5,000 by 2020.
NHS England says the overall Official Journal of the European Union contract for this programme is £100m, although not all the money will be paid to recruitment agencies. The amount covers a range of costs including recruitment fees, relocation and training.
Bosses from Shropshire Clinical Commissioning Group said they are working with NHS England on the scheme.
Dr Julian Povey, clinical chair of Shropshire CCG, said: "We are currently working with NHS England on preparing an international GP recruitment bid. We are aiming to submit this by the end of November. It forms part of our over-arching primary care workforce plan, which is being developed and will identity where there are gaps in GP provision across the county.
"This will be a joint bid with Telford and Wrekin CCG and we are still at the very early stages."
But Dr Mary McCarthy, who works at Belvidere Medical Practice in Shrewsbury, said plans to recruit doctors from abroad had not been significantly successful in the past and current Brexit strategy does not reassure EU citizens that their stay in the UK will be uncomplicated.
Dr McCarthy, who is also chair of the local medical committee and represents Shropshire, North Staffordshire and South Staffordshire on the General Practitioners Committee of the BMA, said: "I cannot understand how this project will cost £100 million and feel it would be better spent in retaining the experienced doctors we already have.
"To give a recruiter £20,000 for finding a GP rather than giving that money to the GP to persuade them not to retire, or to help pay their rising indemnity costs, seems a strange way to use tax-payers' money
"In regard to general practice, GPs in the UK deal with a wider range of patients, both from the age point of view and in treating chronic disease or complex patients, than is common in Europe.
"Many European GPs are not accustomed to treating children under four years of age and in some countries under 16 years of age. European GPs may have equivalent qualifications but do not necessarily have equivalent competencies.
They will not be able to replace UK GPs without extra training and support."
Initially, plans had been put in place to recruit just 500 doctors from abroad by 2020/21, but this was expanded last week.
A GP international recruitment office has been launched to run the scaled-up programme operation, with the aim of bridging the "gap between the number of doctors practices want, and the numbers they are successfully recruiting and retaining", NHS England said.
Dr Arvind Madan, GP and NHS England director of primary care, said last week: "Most new GPs will continue to be trained in this country, and general practice will benefit from the 25 per cent increase in medical school places over the coming years.
"But the NHS has a proud history of ethically employing international medical professionals, with one in five GPs currently coming from overseas. This scheme will deliver new recruits to help improve services for patients and reduce some of the pressure on hard working GPs across the country."
Responding to the announcement last week, Susan Goldsmith, deputy chief executive of the General Medical Council, said: "We all recognise the pressures faced by the GP workforce at present, and we support the idea of accelerating the recruitment of additional doctors to help ease the situation."
Don't forget to follow us on Twitter, or connect with us on LinkedIn!