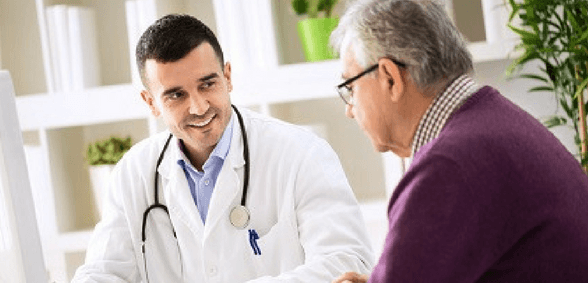 The BBC has reported that less than 50% of people over 40 take advantage of the free health checks available to them
A free, routine health check aimed at people over 40 has been taken up by only half of those eligible in England.
The check can diagnose heart problems early and help prevent dementia, and takes only 20 minutes.
However, only 7.15 million people have taken advantage of this since 2013, while 15 million have been offered the opportunity.
The check can even help prevent strokes, as identifying irregular heartbeats or high blood pressure – and treating these issues – can ensure dangerous blood clots don't form.
Those eligible for the check are invited to take it every five years between the ages of 40 and 74. Invitations come via the patient's own GP surgery.
After 74, check-ups can be requested. Those attending these checks receive personalised advice on how to manage their own health.
Issues that can potentially be identified by checking family history, lifestyle and weight include kidney disease, heart disease and type 2 diabetes.
Alistair Burns, national clinical director for dementia and older people's mental health for NHS England, said: "Heart disease and dementia are two of the biggest health risks facing people in our country.
"Attending a free NHS health check is a great opportunity to discuss existing health conditions, and to work out how to reduce the risk of developing dementia and other illness in the future."
He said the start of a new year was the right time to commit to "taking a simple, free and potentially life-saving step towards a healthier life".
Don't forget to follow us on Twitter, or connect with us on LinkedIn!