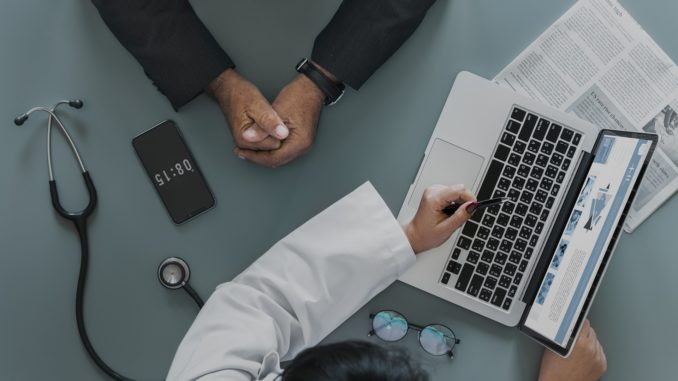 The new state-backed GP indemnity scheme is confusing, says Rob Hendry, medical director at the Medical Protection Society. In this feature he explores the recent publication of FAQs on the new, state-backed scheme, published by the Department of Health and Social Care, identifying what you need to know
At last year's Royal College of General Practitioners' (RCGP) conference the former Health Secretary, Jeremy Hunt, announced the government's intention to launch a state-backed indemnity scheme for GPs; this was heralded as a major boost to general practice – and a practical to way to support GPs – and was met with enthusiasm.
The Medical Protection Society (MPS) has, since then, been calling on government to set out more detail on their plans for the proposed state-backed scheme for general practice. With less than four months left before the new scheme is expected to start, the Department of Health and Social Care (DHSC) has finally published an update in the form of a set of FAQs.
The further detail on the content of the scheme is welcome, but it is only the tip of the iceberg. We believe that far greater detail needs to be worked through, and shared, by the government before we will feel comfortable that the new scheme will meet its objectives. A drip-feed approach to revealing the detail of the scheme is not the best way to a smooth transition, and GPs are becoming increasingly concerned.
Delve into detail
Firstly, GPs need to know that they will be sufficiently protected from any clinical negligence claims that arise in the future; in particular, the government needs to ensure a smooth transition to the state-backed scheme. It is not unusual for clinical negligence claims made against GPs to go into millions of pounds so there must be absolute clarity over how claims will be handled in the short, medium and long-term.
Secondly, GPs need to be assured that the state-backed scheme will fulfil the ambition of protecting them from the rising costs of clinical negligence. The cost of settling clinical negligence claims has risen dramatically in recent years and the government's decision to change the discount rate resulted in a further significant increase in the cost of settling large clinical negligence claims. The government has promised that the new scheme will be more affordable for GPs; it is important that this is achieved.
There are some areas where the government's plans are very clear. The new, state-backed scheme will not provide any advice and support for GMC investigations, complaints, criminal investigations or disciplinary hearings. Once the state-backed indemnity scheme is launched, MPS will continue to protect and support GPs with problems they encounter from clinical practice, in the same way we have done for hospital doctors since NHS indemnity was introduced for them in 1990. From October 2017 to September 2018, we helped a third of all UK-based GP members with over 6,000 cases arising from their professional practice.
We can also confirm that GPs working in the NHS can expect to pay less for their membership with the Medical Protection Society once the state-backed indemnity is introduced. This is because the potential cost of clinical negligence claims accounts for a significant amount of the membership subscriptions they currently pay; removing or reducing the indemnity component when they move to the state-backed scheme will, therefore, reduce the cost of their membership subscription – a situation we expect to see replicated across the sector.
The state-backed scheme is expected to launch in April 2019, at which point we will amend policies to remove the indemnity element for clinical negligence claims once the state-backed scheme launches.
It's important to note that GPs will still need to have their own claims' indemnity for any non-NHS work they do – such as providing tele-consultations for private firms, writing medical reports or doing medicolegal work.
MPS will continue to press government for more detail of their plans and for key decisions to be shared and specifically how it will ensure a smooth transition to the state-backed scheme.
Don't forget to follow us on Twitter, or connect with us on LinkedIn!