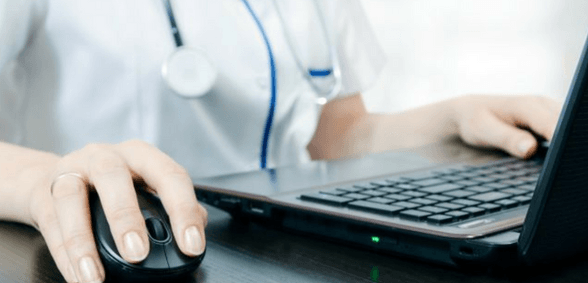 According to New European, the UK could be left an additional 10,000 nurses short post-Brexit.
A new report by the National Institute of Economic and Social Research shows that the additional shortfall between now and the end of the Brexit transition period in 2021 could add another 5,000 to 10,000 nurses shortage of 2,700 expected to happen in the short-run.
The report examines the roles of European nationals working for the NHS and the impact losing them could have. It was commissioned by the Cavendish Coalition, which is made up of 36 health and care charities.
The report's authors have also warned that there is a pattern of increased waiting times in the NHS Trusts which are losing more European workers.
"These startling figures should be taken extremely seriously by those negotiating our departure from the EU," said Danny Mortimer, co-convenor of the coalition and chief executive of the NHS Employers organisation.
"The health and social care sector is deeply reliant on talented colleagues from across Europe and the rest of the world so it is deeply disheartening to see these projected workforce gaps at a time of rising demand for services."
The report calls for an "uncomplicated" immigration process as well as a review into workforce planning for the health and social care sector.
It also requests that the Home Office guarantees its settled status programme for EU nationals will be honoured if a no-deal Brexit does occur.
Commenting on the report, Nigel Edwards, chief executive of the Nuffield Trust, said:
"This is an extensive and credible report which should trouble everyone who cares about the future of health and care in the UK.
"Our own calculations have shown that with no further net migration or improvements domestically, social care could face a gap of up to 70,000 workers by 2025.
"The government's reported plan to stem all immigration of less qualified people after Brexit, and the repeated ducking of tough choices on social care, make this worst case scenario look worryingly plausible."
A Department of Health and Social Care spokesperson added: "We greatly value the contribution of nurses to the NHS and we hope those from the EU will take up the early opportunity to secure their future in the UK.
"There are 11,900 more nurses on our wards since 2010, 52,000 nurses currently in NHS training and we have made more funding available to increase university training places.
"Later this year, we will also set out plans to reform the adult social care system to make it sustainable for the future, including how better to attract and retain staff."
Don't forget to follow us on Twitter, or connect with us on LinkedIn!