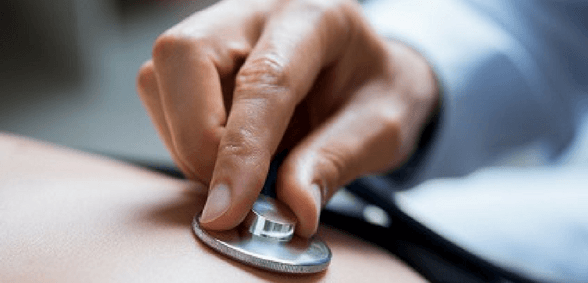 CREDIT: This story was first seen in the Shropshire Star
A Shropshire health trust says it has been told that the county's out-of-hours GP service, Shropdoc, is no longer able to provide out-of-hours care in its hospitals, the Shropshire Star reports.
Shropshire Community Health NHS Trust provides community-based health services as well as running community hospitals in Bishop's Castle, Bridgnorth, Ludlow and Whitchurch.
The trust says it had been told by Shropdoc that it would no longer be able to provide out-of-hours GP care in its community hospitals, but that arrangements were in place in emergency cases.
A spokesman for Shropshire Community Health NHS Trust said: "Shropdoc advised us several weeks ago that they would no longer be able to provide out-of-hours GP care in our community hospitals.
The hospitals are still well supported by local GPs during the day and if a doctor is required out of hours, in an emergency, we have arrangements in place to ensure we get the cover needed. We are closely monitoring this change in arrangement."
Shropshire Community Health NHS Trust is expected to be acquired by another organisation this year.
Two trusts are in the frame; Shrewsbury and Telford Hospital NHS Trust and South Staffordshire and Shropshire Healthcare NHS Foundation Trust.
The community health trust was formed after the merger of Shropshire County Primary Care Trust and Telford and Wrekin Primary Care Trust in 2011.
It provides a range of community-based health services for adults and children in Shropshire, Telford and Wrekin, and some services to people in surrounding areas.
Its services range from district nursing and health visiting, to physiotherapy and specialist community clinics.
Trust board members unanimously voted to support the proposal to merge with a bigger health provider at a meeting in 2016.
NHS Improvement is leading the process to identify a suitable organisation to acquire the trust and its services.
It says it will be a management reorganisation so will not impact on the way current services are delivered.
Shropdoc chairman Dr Russell Muirhead said today: "Shropdoc and ShropCom, in consultation with Shropshire CCG, have been in consultation over the past three months to review and agree the service specification for the community units. This is near completion.
"Shropdoc has continuously provided cover to the community units since 2004 but changes in workload and activity meant that a review was needed to ensure the agreement is future proof. The previous agreement expired in September 2016 and we have been working with an interim agreement since then."
Don't forget to follow us on Twitter, or connect with us on LinkedIn!