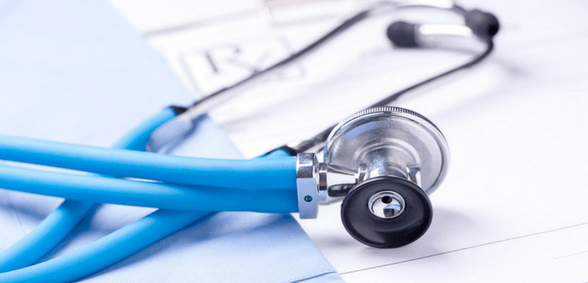 BMA survey reveals that most hospitals and GP practices have shortage of doctors, survey suggests
Rota gaps, reduced access to care and poor morale are among the key findings from the BMA's latest quarterly survey of doctors.
Staffing gaps in hospitals and long-standing vacancies in GP surgeries combined with a sense of worsening patient access to primary care and mental health services at local levels, have been highlighted in the association's report for the fourth quarter of 2017.
Nine hundred doctors from across all branches of practice responded to the survey during November and December last year.
Seventy-one per cent of hospital doctors said they had experienced rota gaps in their departments, with 65% reporting they had had unfilled posts – 80% of which had remained vacant for six months or more.
Among GPs, 47% reported GP vacancies, with 73% of this number saying they had had positions going unfilled for six months or more.
The survey's results come as the NHS continues to grapple with one of the worst winter crises in recent history, with many hospitals and GP practices reporting being overwhelmed by demand due to lack of staff and resources.
BMA council chair Chaand Nagpaul said that the findings were the latest addition to a growing and irrefutable mountain of evidence that demonstrated that the Government needed to make a drastic change to the way it funded and staffed the health service.
He said: 'These figures highlight doctors' concerns about a decline in services and widespread staff shortages. As doctors, we want to be able to provide the best possible care for patients, but access and quality of care are being affected by staffing and financial pressures.
'The result is delays in patients being treated, and doctors juggling large numbers of patients to compensate for staff shortages. This isn't safe for patients and it isn't sustainable for doctors.
'With pressures rising year-on-year, we are calling on politicians to act now. We urgently need a long-term solution to the staffing and funding pressures facing the NHS, otherwise it simply won't be able to provide the safe and high-quality care that patients deserve and doctors want to be able to deliver.'
The NHS' ability to provide care was viewed to have been in general decline, with 67% of doctors saying that urgent and emergency care services have deteriorated slightly or significantly worse over the past 12 months.
Over the same period, 72% reported access to local mental health services had either slightly or significantly worsened with 71% stating this for GP and primary care.
A total of 86% of doctors responding to the survey said that they felt the financial sustainability of the health service had worsened over the past year.
Meanwhile, 41% of all doctors described their morale as being low or very low, with GPs having the lowest levels of morale among all branches of practice.
Don't forget to follow us on Twitter, or connect with us on LinkedIn!