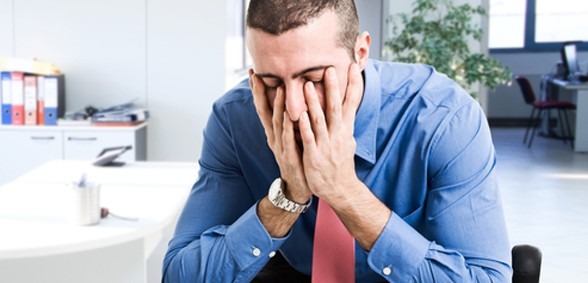 Stress in the workplace can have devastating effects on mental health and productivity. Dr Mark Winwood, director of psychological services for AXA PPP healthcare, sets out his top tips for how to manage stress
It's not possible – nor, indeed, desirable – to 'stress-proof' your workplace. However, there are a number of things that you can do as a boss to reduce the likelihood of unnecessary stress occurring.
1. Prioritise work and try to ensure unnecessary tasks are eliminated.
2. Ensure your team are adequately trained to do the work expected of them and regularly review their training needs.
3. Wherever possible, give people control over the work they do and encourage them to take responsibility for how they do that work.
4. Try to ensure people have some variety in the work they do.
5. Be aware of any signs of conflict within the team and be ready to intervene to resolve any issues.
6. Look out for signs of bullying behaviour and be ready to deal with it directly.
7. Communicate regularly and clearly so that everyone is clear about what is happening at work.
8. Make sure each individual in the team works to clear, agreed, objectives and review these periodically to ensure they remain up-to-date.
9. Provide regular, constructive feedback – not just at appraisal time but on a more frequent basis.
10. Encourage a healthy work-life balance – ensure that your people take their annual leave and discourage your team from regularly taking work home in the evenings or at weekends.
Don't forget to follow us on Twitter, or connect with us on LinkedIn!