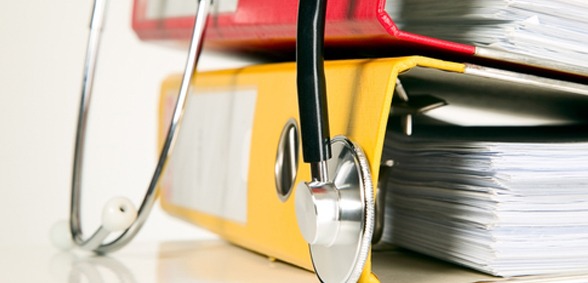 CREDIT: This story was first seen in The Plymouth Herald
Three GP surgeries have been left without a permanent provider – because doctors are unable to cope with looking after more than 20,000 patients, The Plymouth Herald reports.
A package of "immediate measures" came into effect for Ocean Health patients across their GPs on August 2 as the current contract holders have decided to step down.
Dr Rachel Tyler, one of the partners at Ocean Health, admitted that it was not a viable prospect for a partnership of only four doctors to support a population of nearly 22,000 patients, and were "left with no choice" but to hand back their contract.
This was coupled with the fact that GPs across the board are facing an unprecedented shortages of staff and that Ocean Health had been unable to take on sufficient doctors to keep up with the rising demand.
Another provider will now be appointed over coming weeks from an approved list to run the practice on an interim basis, guaranteeing continuity for patients, NHS England said, whilst the extra GPs and appointments are being provided by Devon Doctors.
On the Ocean Health website, which operates the Stirling Road GP practice in St Budeaux, Collings Park Medical Centre in Hartley and the Acute Care Hub at Chard Road, there is an update detailing the changes coming into force about how the provider will continue to deliver patient care.
The reasons given for these changes include the cancelled merger with Beacon Health Group, the national shortage of locum GPs to provide cover and the need to support the locum GPs that Ocean Health have been able to secure the services of.
As a result of these difficulties, patients are no longer being accepted until mid-October – meaning they will only be able to take on newborn babies and any other immediate family members of existing patients – but the closure will be kept under review.
The urgent care team will now move from Chard Road to the Stirling Road site to provide GP cover from 8.30am to 6pm daily.
You can no longer pre-book appointments to see a doctor – all Ocean Health patients requesting an appointment will be added to the triage list so the GPs can best utilise the available appointments during July and August.
Collings Park surgery will not be covered every day by a GP due to a shortage of GP locum cover – it's so clinical resources can be centralised and staff can be used to support appointment requirements.
All urgent requests for appointments will be dealt with by the urgent care team and you may be offered an appointment at a different site if it is decided that you need to be seen urgently.
The reception at Collings Park will stay open and nursing appointments will be unaffected.
The children's walk in clinic will take place at Stirling Road between 10am and 12pm Monday to Friday and all urgent scripts will now need to be collected from Stirling Road.
Dr Rachel Tyler, one of the partners at Ocean Health, said: "This is a time of great change for all of us at Ocean Health and for primary care as a whole.
"General practice is facing unprecedented GP shortages and as a result we have been unable to recruit sufficient doctors to meet the rising demand.
"We've put in a huge amount of effort to try and cope with this, but ultimately we felt it was too big a task.
"It is not a viable prospect for a partnership of only four doctors to support a population of nearly 22,000 patients, so we were unfortunately left with no choice but to hand back our contract.
"All our energy will now go into supporting our patients through a period of change. We're committed to staying here, working as part of a bigger team to get the practice into a stronger position for the future."
Current GPs and other staff will remain in place, a statement from NHS England said, with the new arrangements opening the way for additional doctors and support workers to be brought in, making it easier to get an appointment.
The package of immediate measures has been developed with the practice and partner organisations, so patients who find it hard to get through on the phone for an appointment can be provided with appropriate care.
Patients are still advised to continue phoning the practice for appointments so they can be given the correct advice according to their needs.
With the interim arrangements in place, the Ocean service will be added to a procurement process to find the best possible long-term provider to take over from April 2018.
That means organisations will be invited to submit their plans for running Ocean Health as part of a contract that may also span the three Ernesettle surgeries – a combined list of around 33,000 patients.
NHS England say this would offer the best opportunity to transform care on a large scale, making it easier to increase opening hours and the range of services.
Mark Procter, joint director of primary care for South Devon and Torbay and NEW Devon Clinical Commissioning Groups, said: "We recognise that the partners at Ocean Health have been trying for some time to recruit additional GPs and other clinicians.
"We've been closely supporting them, but after significant effort from everyone at Ocean Health, they've decided it would be in the best interests of patients to let another provider take on the contract.
"We recognise that this was a difficult decision to make, but it does mean we can now deploy extra resources in the short term so people can get the appointments they need.
"And in the long term, it means we can look at exciting opportunities for developing new ways of working that offer real benefits to patients. That might mean integrating more closely with other services, for example, as well as bringing in a wider range of staff and extending opening hours."
NHS England is working with Northern, Eastern and Western Devon Clinical Commissioning Group and with Devon Local Medical Committee, which represents GPs, to ensure that the changes are made as smoothly as possible.
A letter explaining what has happened in more detail will be sent to patients in the coming days.
It is not just Ocean Health who have experienced difficult times in Plymouth – Cumberland, Hyde Park, St Barnabas and Saltash Road GPs all shut on March 31 – the surgeries were being run up until that date by Access Healthcare, which stepped in last year after previous providers pulled out.
Freedom Health Centre will be shutting its doors on September 30 after the current provider resigned too.
The surgery, which has about 1,800 patients and deemed "not fit for modern healthcare" will stay open until that date.
Ernesettle, Mount Gould and Trelawney, which serve around 10,000 patients also need to find a new provider by March 2018 to ensure they stay open.
Don't forget to follow us on Twitter, or connect with us on LinkedIn!