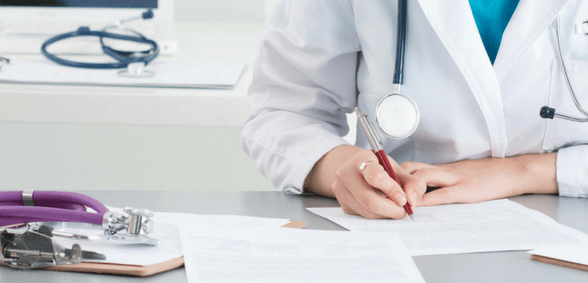 Following the Dr Bawa-Garba case there has been much concern amongst GPs about reflective practice. Marie Dancer, an experienced healthcare solicitor at the Medic Assistance Scheme, considers the legal implications of the case and what this might mean for practitioners
Following the recent case of Dr Bawa-Garba there has been speculation about the impact of this case on doctors and their willingness to continue to 'practice reflectively'.
Dr Bawa-Garba was convicted of gross negligence manslaughter and was then referred to the GMC for a decision about her fitness to practise. In the original fitness to practise hearing, evidence was presented that, following the patient's death, the doctor had fully remediated, had practised safely for several years and that there were other relevant issues, such as low staffing levels, at play.
The panel decided to preserve Dr Bawa-Garba's career by imposing a suspension for 12-months. The GMC appealed this decision to the High Court, which agreed with the GMC that the conviction meant that the only appropriate sanction was that of erasure, to maintain public confidence in the profession.
The criminalisation of a clinical error, and the subsequent erasure of Dr Bawa-Garba – following what was a single clinical incident in an otherwise unblemished career – left a nasty taste in the mouth of the profession, with many concluding that she was used as a scapegoat for a failing system.
Good medical practice
The GMC's core guidance for doctors is contained in 'Good Medical Practice'. This stipulates, at paragraph 22:
"You must take part in systems of quality assurance and quality improvement to promote patient safety. This includes…regularly reflecting on your standards of practice and the care you provide." The GMC states that the focus on reflection should be on learning – rather than on what has gone wrong.
Reflective practice plays an increasingly important role for doctors and their career development. It is an essential component of a doctor's annual appraisal and the process of revalidation. Following the scandal arising out of the mid-Staffordshire hospitals the GMC, alongside all the other healthcare regulators, introduced the concept of 'duty of candour' to encourage doctors to be open and honest with patients, families and colleagues, where appropriate, when things go wrong.
If the GMC's duty of candour guidance is followed, the GMC state that there should not be anything recorded in reflective notes that the patient or their family are not aware of.
Reflective notes and legal proceedings
Whilst the GMC have stated that they do not ask a doctor to provide reflective statements if they are investigating them, the legal status of a doctor's reflective notes means that they can be requested by a court if they are considered relevant to legal proceedings. Following the case of Dr Bawa-Garba some doctors are questioning the wisdom of written reflections, fearing that these reflections may be used as evidence against doctors in any future proceedings.
In the wake of this controversial case, Jeremy Hunt has ordered a rapid review into the current gross negligent manslaughter charge. He has stated that he wants healthcare professionals to learn from, rather than fear, their mistakes. The government's review will be led by Professor Sir Norman Williams, the former president of the Royal College of Surgeons. His report is expected in April 2018.
The review will consider any lessons that need to be learnt by healthcare regulators and how learning, openness and transparency can be protected to ensure that mistakes are learned from rather than covered up. It will also seek to provide clarity for doctors about potential criminal liability for clinical errors.
The GMC has also announced a review into gross negligence manslaughter and how these cases are initiated and investigated. The GMC's review will be led by Dame Clare Marx, the chair of the Faculty of Medical Leadership and Management. The aims of this review include how they can encourage reflective practice and improve patient safety. The GMC's review is expected to be published by the end of 2018.
The outcome of these reviews is awaited with interest by a profession which is feeling under-appreciated.
What is reflection and why is it important?
Reflection is an important human activity. It isn't just important to doctors, it's important to everyone because it is the process by which we 'think with a purpose', i.e. think about an experience, mull it over and evaluate it with the purpose of improving our understanding and future behaviour. It is the way we understand the world in which we live.
Everyone can reflect and most people tend to become better at it once they see the benefits it can bring and become more skilled with practice. For doctors (and especially GPs), patterns of illness and patient behaviours are complicated and, in order to become proficient, a great deal of understanding is needed. For this reason, becoming a reflective practitioner is vital.
Source: Health Education England 
Don't forget to follow us on Twitter, or connect with us on LinkedIn!