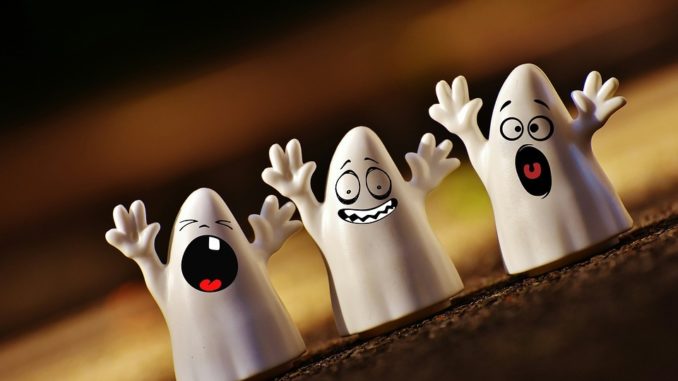 As a Halloween Special, Practice Business dives into the realm of medical horror films so you know exactly what to watch come October 31
After a long day at work you might want nothing more than to forget the everyday horrors that can stalk a GP practice – endless administration, a waiting room full of spluttering and runny noses, and patients that sometimes resemble shambling zombies. But its Halloween soon – and whether you're taking Halloween easy, or supervising excited children in their trick or treating escapades – bunging on a horror film at the end of the evening can make you feel like you've taken part in the festivities without having to dress up as the last patient who came into your practice practically mummified by a flurry of snotty tissues.
Here is our Practice Business practice manager guide to what to watch on Halloween – featuring our top picks of horror films with a medical twist. Maybe you're a sucker for medical dramas and classic horror, or maybe you just need to watch something that reminds you things could be worse. And, believe me, they could be.
The Actually Scary
The Autopsy of Jane Doe (2016): A coroner and his son examine a body found at the scene of a bloody multiple homicide. They soon realise that something is amiss with the corpse. As they pick apart the body, piece by piece, and the film creeps towards its fever-pitch, the unidentified entity on their autopsy table is revealed to be much more than just a 'victim' of a crime. If you want paranormal with an intriguing biological premise- this one is for you.
REC (2007): Rec is a Spanish found-footage film of similar ilk to Paranormal Activity, but far scarier. A reporter joins a firefighter in responding to a call from a nearby building. Inside, they quickly find themselves quarantined and trapped with someone, or something, with truly heinous intentions. This is a contamination/infection film so finely executed that common tropes are spun around and reimagined as the plot escalates into a delirious terror. REC is 'found-footage' at its most powerful.
Audition (1999): This Japanese thriller is based on the 1997 novel by Ryu Murakami. A film producer, recently widowed, is convinced by his son to find a new wife. He stages a phony audition to screen women to be his potential life partner and is beguiled by the emotionally intriguing and beautiful Asami. Then the farcical premise takes a dark turn. Strange flashbacks of mutilated and dismembered men flicker on and off the screen as Asami's dark past contorts the new relationship into something truly horrifying. This film is an industry-disrupting, gory, gut-wrenching game changer. If you're in the mood for a dating-drama-meets-medical horror film, be sure to make this your choice on Halloween.
Train to Busan (2016): Of all the zombie films out there, this is the one not to miss. As a perilous virus sweeps through South Korea, turning its population into a horde of deranged and blood-thirsty corpses, the film follows passengers on a train who try to keep the external devastation from clawing its way inside. Train to Busan is like World War Z with more emotional depth and has garnered many rave reviews, making it an instant zombie classic.
The slightly scary but still dramatic
Contagion (2011): The premise of this film is simple and well-trodden: a mutated virus spreads around the globe killing people as medical researchers and doctors race to find a cure. The film's true appeal lies not in the dramatic scenes of epidemic, but in its portrayal of medical decision-making underpinned by time-pressure and shaken by morality. Contagion is laced through with tension – but you should also watch it for its many stellar performances and nuanced handling of a, somewhat tired and under-the-weather, genre.
Children of Men (2006): Infection films are usually fast-paced and feverish; this one, however, takes a far slower path to extinction – an epidemic of infertility. The tone is creeping and ominous as children's playgrounds gradually empty and humanity stagnates – until the last remaining fertile woman is found and a moral dilemma rocks the characters. This dystopian tale does good by its premise, splintering its war-torn backdrop with the vulnerability and tenderness of motherhood.
Light relief
Zombieland (2009): Zombieland finds a way through its dark comedy to pull on your heartstrings as an unlikely bunch team up to take on a world of grisly flesh-eaters. If you want your films funny, romantic, exceptionally well-scripted, brilliantly acted with lots of comedic gore with a Bill Murray cameo thrown in for good measure, you won't get any better than Zombieland. And, once you've fallen in love with the film, the sequel is currently out in cinemas for a second fix!
The death of Mr. Lazarescu (2005): This Romanian, darker-than-dark, comedy follows an old man being whisked from hospital to hospital all night long, each time being turned away despite the mysterious and deadly condition he is suffering with. It is full of debating doctors, hierarchies and a humour so sick you feel guilty for indulging it. Praised for its authenticity, The Death of Mr. Lazarescu deserves a spot in your Halloween line-up (although, at 2 hours 34 minutes, it's a long one).
Don't forget to follow us on Twitter, or connect with us on LinkedIn!