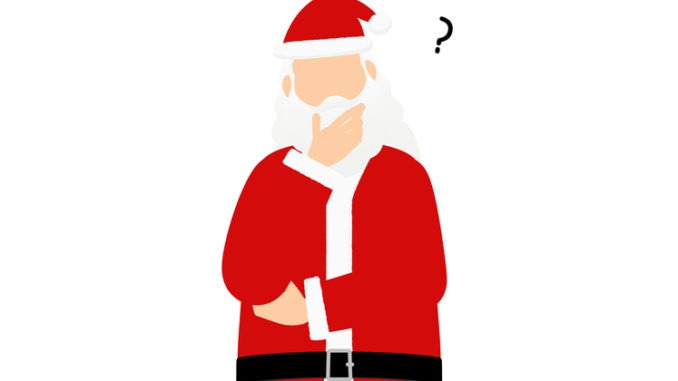 It's the most wonderful time of the year, and to celebrate we have created a quiz to put your Christmas knowledge to the test!
Everyone loves a good quiz, especially at Christmas; it seems that the Christmas spirit tends to also bring out a competitive spirit and we all seem to go quiz and trivia mad during the festive season. Here at Practice Business we thought we'd provide you with a Christmas quiz to get you started – so, without further ado, here are your 20 questions!
Questions
Which country started the tradition of putting up a Christmas tree?
How many ghosts show up in A Christmas Carol?
In Home Alone, where are the McCallisters going on holiday when they leave Kevin behind?
In which country did eggnog originate?
How many gifts were given in total in The Twelve Days of Christmas song?
In what year did Mariah Carey's All I Want For Christmas Is You come out?
In which Christmas movie does Tom Hanks play six of the characters?
In which country is it tradition to eat KFC for Christmas dinner?
In the movie Love Actually which character sang Christmas Is All Around?
In Home Alone 2, who does Kevin run into in the hotel lobby?
What colour suit did Santa wear until Coca Cola rebranded him in red?
What decoration do elves traditionally have on their shoes?
Miracle On 34th Street centres on what real-life department store?
What is the opening line to Shakin' Stevens' Merry Christmas Everyone?
What was the UK Christmas number one in 2010?
Which one of Santa's reindeer has the same name as the god of love?
According to Buddy the Elf, what are the four food groups elves can eat?
What fruit is traditionally put inside a Christmas stocking?
How do you say 'Merry Christmas' in Spanish?
What is the Grinch's dog called?
Answers
Germany
Four: former business partner Jacob Marley, and the spirits of Christmas Past, Present and Future.
Paris
Britain
364
1994
The Polar Express. He plays Hero Boy, Father, Conductor, Hobo, Scrooge and Santa Claus.
Japan
Billy Mack, played by Bill Nighy
Donald Trump
Green
Bells
Macy's
"Snow is falling, all around me"
When We Collide by Matt Cardle
Cupid
Candy, candy canes, candy corns and syrup
Orange or tangerine
Feliz Navidas
Max