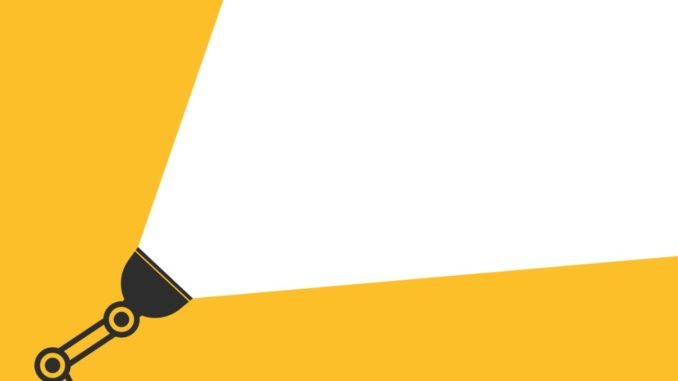 Professor Mayur Lakhani, CBE, discusses what the future of general practice may hold after a year which has seen monumental challenges, but also great successes in recent months with the rollout of the vaccine programme
At the prime minister's press conference on the 22nd of February, the chief scientific officer, Sir Patrick Vallance, referred to the 'miracle' of the vaccination programme regarding its successful delivery to over 17m people. This achievement scale is astonishing, and I am proud of the part that general practice plays in this, as most vaccinations were given in primary care.
I want to thank every practice manager in the country for their hard work in making this possible. Your role has been crucial in mobilising the programme, identifying patients, sorting numerous – and not so straightforward – queries, collaborating in a complex system with many booking options and vaccine administration settings.
But we did it! Although there is still a long way to go, as of 23rd of February 2021 we have vaccinated 18,242,873 (first dose) and 669,105 (second dose) people. Deaths and hospital admissions are declining, and infection rates are reducing – though not in all areas. The R rate is now down to 0.6-0.9 and we are gaining more information from real life studies of the effectiveness and impact of vaccination.
It is clear as can be that we have passed the peak of the pandemic, and are approaching the next phase of the pandemic, although 'variants of concern' are a worry. We can now look forward to a #vaccinatedsummer with the publication of the government's roadmap for ending the lockdown.
The crisis has taken a massive toll on the country. The pandemic has impacted, and changed, (or should have) every one of us. We pay tribute to the 120,000 people who have died from COVID-19, including 850 health and care professionals.
So what now? As leaders and managers in practices you will be anxiously pondering the future. There are many issues in your 'inbox'; staff will be exhausted from the intensity of working and the effects of lockdown. Health inequalities have been cruelly exposed during the pandemic, with structural unfairness, and we are likely to see the impact of the wider determinants of health such as unemployment, loneliness and poverty. Then, there is the massive issue of 'restoration and recovery', tackling waiting lists and the backlog of work – often 'hidden' in primary care – and the aftermath of delayed care.
However, let us also not forget what it was like before; a system that forced GPs to spend more time on administration than on direct patient care, spiraling demand, and a workforce crisis.
What do you want the future to be?
What are the scenarios for 2021 for the next phase of planning? We can factor in the assumption that COVID-19 will remain endemic, and be treated like other infectious diseases, emphasising local management of outbreaks.
So I ask every one of you, what do you want the future to be? How valid are the assumptions we made in pre-pandemic times about staffing, premises, practice and models of care? What do we want to keep from the new ways of working? What don't we want to go back to?
A crisis is an opportunity to learn, and create opportunities, for a better future. With 'endings' come 'beginnings' – a chance to navigate transitions and reimagine health care. Can we 'reset' general practice so that it 'thrives' rather than 'survives'? This is a phrase I love and which I learned from Dr Rachel Morris's excellent work to support the wellbeing of staff during the pandemic. (https://youarenotafrog.com/)
The experience of the system response to COVID-19 provides an opportunity to 'lock in' the beneficial changes that we have collectively brought in; examples include virtual working, collaboration, hubs, centralised telephony, decision-making speed, rapid research,innovation, pathways redesign, self-care and a laser-like focus on health inequalities. Legacy issues mean that we need to change the way we deliver health and care fundamentally.
There are three scenarios of post-COVID general practice. Firstly, by default and lack of action. General practice returns to its previous state with virtually the same care model –more of the same and in constant survival mode. Secondly, a modest change model, ad hoc, with variable adoption of new working ways, and thirdly, a watershed moment as a result of the pandemic, with transformational change utilising and locking in the learning from COVID-19, resulting in a thriving profession that is the career of choice for junior doctors.
It is about choices. Which option will you choose? COVID-19 has changed the way GPs work and presents an opportunity. COVID-19 has united us in a way that I have not known of before. What can unite us as we go forward? I believe it is three things; quality of care for our patients wherever they are treated, improving the daily working lives of staff in primary care, with a focus on joy at work (wellbeing) and time to do the job without taking shortcuts and increased resources, both human and financial, for primary care.
The vaccination programme's progress has confirmed, beyond any doubt, the importance of general practice in an integrated care system. We can only imagine what difference a strengthened and valued role for primary care the acute phase of the COVID-19 pandemic might have made to integrated care. Discuss.
How can practices and PCNs transition from their traditional role as an illness service to a strong organisation focused on population health? Many enabling strategies need to be formed. As part of this, we need urgently to redefine the relationship between specialists and generalists as the current system do not serve patients, GPs or consultants well.
The magic ingredient, as ever, will be leadership from clinicians and managers.
Professor Mayur Lakhani CBE FRCGP RCPathME FRCP FRCP Edin SFFMLM DCH
GP Principal, Highgate Medical Centre, LE12 7UD
CCAS Senior Clinician
West Leicestershire Clinical Commissioning Group Chair
Chairman of The Faculty of Medical Leadership and Management (FMLM)
Honorary President, Birmingham Medical Leadership Society (BMLS)
Immediate Past President of The Royal College of GPs
@doctormayur