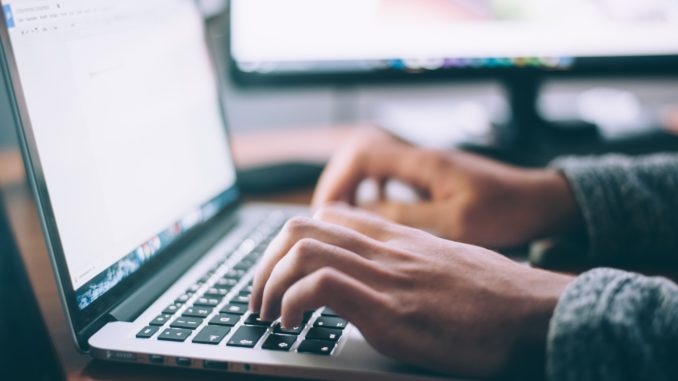 A well-written job description can help you streamline the recruitment process, finding the right people more quickly. How can you update yours, and what should you include? Practice Business chatted with Margo Leftly, managing director at Healthier Recruitment, to get her expert view
What are the most important aspects to include in a job description?
In today's talent-scarce market, a powerful job ad can help ensure that your practice attracts applications from high-calibre jobseekers.
Any ad should contain all the key information to ensure that it resonates with the right audience – and that you are not inundated with speculative applications from individuals who may only believe they fit with the role in the absence of vital details – for example, salary, location, shift patterns and whether it is a permanent position or fixed-term contract are obviously essential.
However, beyond the basics, highlighting opportunities to grow and develop within your organisation – as well as promoting your values as both an employer and a service provider – is conducive to building a workforce that sticks around for the long-term.
Job and person specifications should go beyond listing essential and desirable qualifications and experience. Use your ad to promote the ethos of your workplace and highlight the personal attributes that excite you in potential recruits; if you are looking for somebody who is ambitious, conscientious, or passionate then make it known. Demand for clinical skills, in particular, is extremely high, so add personality to your job spec to make it stand out from the crowd.
How should it be structured?
While there are no hard and fast rules, ads should always be clear and succinct. Key details are usually at the top, followed by an outline of main responsibilities, what you're looking for in a new team member and – importantly – what you will give them in return. There should always be a 'call to action' designed to encourage those who are interested to apply.
While there are no hard and fast rules, ads should always be clear and succinct.
In order for job ads to rank on Google there are additional points to bear in mind; be sure that you use generic job titles and that the location of the position is clear and be aware that there should only ever be one role listed on each page. In addition, ensure that the correct job posting schema code is embedded on your site (if you host job descriptions on there).
Is more always better – or is there an ideal length?
The length of a job ad will, ultimately, depend on the seniority, scope and complexity of the role; however, around 250 words is typical. As long as the advert answers the key question, 'Why should I work for you?' it is long enough.
What are the common mistakes people make?
Transparency is crucial. It can be tempting to embellish a position on paper but, if a successful candidate doesn't land in the role they were sold, they are unlikely to be engaged and productive – and will almost certainly leave the practice in due course.
What are your five top tips for writing a great job ad?

Don't forget the basics – it may sound obvious, but ensure that your job ad includes key information such as location, salary and typical shift patterns to increase the volume of suitable applicants.
Be honest – make sure that the position you are promoting is a true reflection of the reality of the role – or successful applicants won't stick around.
Be inclusive – review the language and imagery used in job ads to ensure that they don't 'turn off' individuals from specific, underrepresented groups. In a similar vein, don't specify criteria that are not essential for the role.
Highlight opportunities to grow and develop professionally – as this will attract applicants who are looking for a long-term career within your organisation.
Use the space to sell the ethos and values of your practice – to boost your chances of finding staff who are culturally aligned with your organisation.
Don't forget to follow us on Twitter, or connect with us on LinkedIn!