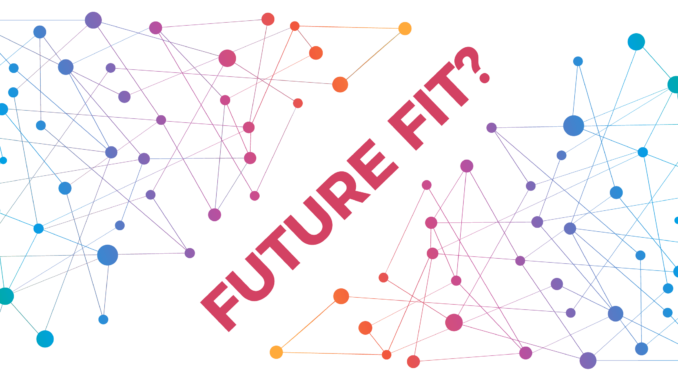 General practice is under pressure – and so too are those who work within it. Technology is being championed as a solution as the NHS moves towards a digital-first system; however, there are challenges which practices must overcome in order to realise a digitally-driven health service which serves the needs of the practice staff and the patient population efficiently
Together with Brother UK, we're undertaking research into digital transformation in general practice; we want to establish the challenges and obstacles faced by practices when it comes to implementing digital-first systems and to better understand how practices can improve efficiency, save time and reduce workload through technology.
To do this successfully, we need your insight and experiences so, please spare just a few short minutes to TAKE OUR SURVEY to help us with our research.
The current challenge of general practice management
General practice is facing two major challenges: demand and recruitment. There is the well-documented aging population and then there is the fact that the population is exploding. In addition, there's an influx of younger patients with higher levels of 'health-seeking' behaviour which is further driving demand – and it is unrelenting.
As patient lists and patient demands continue to increase, practice workforces are reducing – GPs are retiring or moving elsewhere, for example – and resources are diminishing; yet, the purpose of general practice remains steadfast – to deliver the best possible healthcare to every patient, and to support and improve the health of the population.
These factors have combined to create what Professor Helen Stokes-Lampard, chair of the RCGP, has called 'intense frustration among professionals', which leads, of course, to stress and burnout. Innovative solutions are being sought to alleviate the situation – such as new models of care and ways of working – all underpinned by evolving health technology.
In your practice
Daily, practices are juggling patient factors, system factors and supply-side issues, such as funding and workforce issues. A digital-first system is being championed as a means of streamlining these and alleviating the subsequent pressures – creating a paperless, streamlined practice.
Our practice manager community is telling us that a simple switch is just not possible, so our objective is to establish the challenges you face when it comes to implementing digital-first systems and to better understand how practices can improve efficiency, save time and reduce workload through this technology.
Take a moment to shape research into health tech
Your insights and experiences are essential to this so we're very keen to have your input via our short, online survey (it will take no more than a few minutes!) to help us with our research. We know how busy you are, so as a thank you for sparing a few minutes of your day, every respondent will be entered into a drawer to win an iPad Mini 4!
In addition, if you have a specific technology experience – positive, or otherwise – that you would like to share, we'd love to hear from you. Please get in touch via email HERE.
Brother UK has been a leader in technology innovation for healthcare for many years and is a key stakeholder in the primary care sector. They share our passion for supporting the sector with knowledge and insights and, of course, fantastic technology solutions.
Don't forget to follow us on Twitter, or connect with us on LinkedIn!