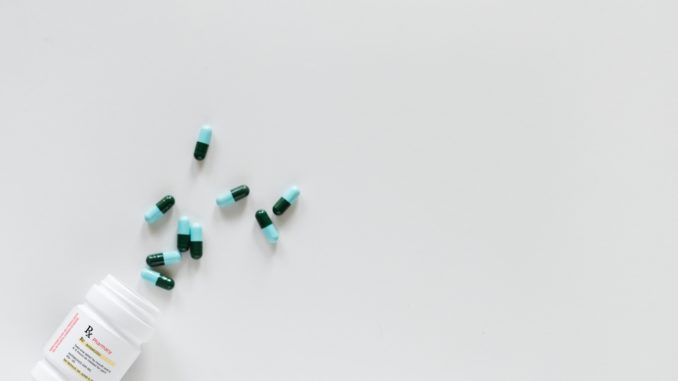 Can clinical pharmacists solve the crisis in primary care? Adrian Richardson, regional medical director at The Practice Group, looks at the potential for pharmacists to help manage the workload of general practice, offering additional services and improving the patient experience
Primary care is evolving. The role of nurses and nurse practitioners has become more vital in recent years, says Adrian Richardson. He expects to see pharmacists incorporated as part of the core, multidisciplinary teams within practices, helping to improve patient care and access. The recently published NHS Long Term Plan, and other, existing plans outlined by NHS England, are encouraging about the potential for clinical pharmacists – it's a positive future for them.
Benefitting from NHS England's initiative to recruit 2,000 clinical pharmacists by 2020-21, The Practice Group has recently employed three pharmacists to provide additional services for 90,000 patients. Adrian explains the benefits that clinical pharmacists can bring to your surgery.
Saving time and money
Clinical pharmacists (CPs) in general practice can reduce GP workload, and their vital skills are beneficial to the wider multidisciplinary teams within each practice. They specialise in working with patients who are using a larger number of drugs; having a more analytical approach means CPs can quickly pick up on potential risks.
They come into primary care with extensive knowledge and can bridge the gap with community pharmacists when a prescription leaves the surgery, allowing GPs to focus more of their time on diagnosing and treating patients with more complex conditions.
We anticipate that each clinical pharmacist can save a minimum of five hours of GP time per week.
We anticipate that each clinical pharmacist can save a minimum of five hours of GP time per week.
Inductions
We worked with Soar Beyond in the mobilisation of this initiative; they have vast experience of embedding and supporting the development of pharmacists in general practice. They helped us run inductions to support our CPs in expanding their knowledge of clinical systems and the prescribing processes in practice. Other practical aspects of the induction included training in Egton Medical Information Systems, medicines reconciliation, repeat prescribing and SystmOne and EMIS prescription queries.
Bespoke timetables
For this new initiative we designed bespoke timetables for each of our pharmacists. They look after six or seven practices with one primary hub each; this incorporates remote working as well as face-to-face sessions at each practice. The model was chosen to get the most scale by including remote working.
Ravin Kasaven, our new pharmacist based in the south, is working with our practices located in Southend, Rochford, Barking, Croydon, Ladbroke Grove, Watford and Streatham Common. Currently working out the balance between all practices, he is touring all of them to establish strong relationships with his new colleagues. Excited by the variety involved in his role, he is already working on drug safety audits, with more of the patient-facing side of the role to follow in the coming months.
Additional services and the patient experience
Having worked as a community pharmacist for 15 years, Ravin is now getting to grips with the intricacies of clinical pharmacy, including much more detailed monitoring of patients. All his practices have very different needs; one has three nursing homes nearby and, as elderly patients have much more complex pharmacy needs, he has very quickly been able to use his medicinal knowledge to optimise the safety and quality of prescribing as well as ensuring that efficient communication channels exist between the home and the community pharmacist. He has also been able to ascertain what drugs are alternative options due to stock levels, and to tweak dosages of these alternative drugs.
Supervision
When integrating a clinical pharmacist into general practice, supervision is essential. Each pharmacist is incredibly capable, with immediately transferable skills, but training is needed to hone the right levels of productivity.
We have a national pharmacy lead who is the main supervisor for all three of our pharmacists, and each one has access to one of our regional medical directors. There is also a designated supervisor for each site who is accessible to answer any questions arising over their timetabled period of pharmacist cover.
This is a critical time because it is such a new project. Our pharmacists started late last year so this six-month mobilisation period is all about developing competencies.
Key benefits
The biggest benefits of having a clinical pharmacist as part of the multidisciplinary team include:
their medicinal skills;
a new level of detail and analytical improvement in prescribing;
outside engagement with community pharmacists;
their prescribing regulation knowledge and access;
their ability to raise queries about drugs that GPs are not familiar with, which, in turn, speeds up problem-solving time for our GPs.
We are already monitoring the return on our investment. Our objectives will continue to include reducing doctor time by one hour for every two hours the pharmacist works, improving quality – especially with patients with long term conditions – and the costs attached to that, and maximising medicine purchasing and profit margins.
Are clinical pharmacists the future?
In light of the announcements in the NHS Long Term Plan to recruit thousands more clinical pharmacists in the next few years, careful planning in relation to the future for clinical pharmacists in general practice services is imperative.
We are currently deeply in a workforce availability crisis, and this makes pharmacists even more important. The role, induction, training and integration of clinical pharmacists in general practice is vital to save time – and lives.
Don't forget to follow us on Twitter, or connect with us on LinkedIn!