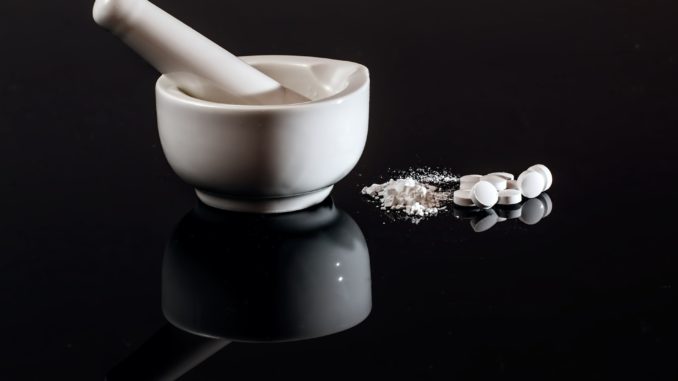 Clinical pharmacists based in GP practices are meant to reduce the impact on stretched GPs, helping to spread the workload. While noting some significant successes, new research published in the BJGP has found that practices need to be 'realistic', and not to expect 'immediate gains' in reducing GP workload
In a paper recently published in the British Journal of General Practice (BJGP) – Evolution of the general practice pharmacist's role in England: a longitudinal study – researchers conducted two questionnaires with 457 new pharmacists registered on the mandatory Health Education England-funded general practice pharmacist training pathway (GPPTP).
Recording encouraging levels of satisfaction among pharmacists, the study also noted 'problems' with the practice environment and stated that, '…some pharmacists experienced a lack of clinical support from GPs.' The study also found that, integration is a challenge for those working across multiple practices.
In 2015 NHS England 'rebranded' the role of the practice pharmacist, renaming them all 'clinical pharmacists'. The name change was announced as part of an NHS England pilot, which invested £31m in a four-year trial. Considered a success, the General Practice Forward View increased commitment to the role of the clinical pharmacist, funding 1,500 practice pharmacists by 2020 – that's one pharmacist for every 30,000 patients.
By September 2018, NHS England said that 810 pharmacists had been appointed, with 'hundreds more' part-way through the process. In total, NHSE says that 1,834 surgeries in the UK now have access to a surgery pharmacist.
The figures are encouraging, and the impact can be profound; for example, in Wales, Russell Goodway, chief executive of Community Pharmacy Wales, reports that, for every pound spent on its Discharge Medicines Review Service, the NHS is returned £4.
Important role
Clinical pharmacists play a key role in supporting and delivering care in the practice. They can run and manage long-term condition clinics, become independent prescribers, deal with medicine questions and queries and lead on certain QOF schemes; by doing so, they increase the services offered by a practice and can reduce the workload of GPs.
During the BJGP research, investigators captured baseline information from new pharmacists at the commencement of their mandatory Health Education England-funded general practice pharmacist training pathway (GPPTP). They were followed up with another questionnaire six months later.
The survey included questions on professional competency and skills – but went beyond this, asking series of questions about features of the role including the scope of their roles, the practice environment (proportion of practice meetings attended, whether they had received an appraisal and type of workspace), how integrated they felt and their satisfaction with the support they received. Their findings are mainly encouraging.
Scope of practice
The top three activities performed were providing telephone support to patients (95.8%), medicines' reconciliation (91.9%) and requests for biochemistry/other test results (89.4%).
Integration into practice
Rating their level of integration on a seven-point scale (where 1 = not at all to 7 = very much so) responders reported relatively high levels of integration, with a median value of 5.
Practice environment
Sixty-one per cent of T2 responders (those 6 months into their training) had attended over half of the practice's meetings since starting their post.
Just over half (53.6%) had received an appraisal, or had one arranged, while 35.7% had not been offered any appraisal. The remainder (10.6%) had been offered an appraisal but it had not yet been arranged.
Over one-third of responders (37.9%) worked in their own private office or room in their practices, with a similar proportion (34.0%) sharing an office or room with colleagues. Fifteen per cent had to 'hot desk' and 12.8% had no current designated workspace.
Of those sharing an office or room, 63.7% shared with administrative staff, 26.3% with one or more GPs, 22.5% with other clinical pharmacists and 16.3% with nurses. The remainder shared with other staff including physician associates, midwives and prescription clerks (23.8%) One participant reported that their desk was in a communal staff area, 'so everyone wanders through.'
Support
Support for pharmacists was positive, with GP clinical supervisors and fellow clinical pharmacists perceived to be the most useful sources of support. However, over one-third of T2 responders (34.8%) reported that their GP clinical supervisor support was 'too little'
Enough support?
The expansion of the role of clinical pharmacists was designed to improve the services offered to patients and reduce the burden on over-stretched GPs. The authors of this research record a positive expansion of the role of pharmacists, but note what they describe as 'practice environment and support issues'.
As the role of clinical pharmacists becomes more embedded, there are improvements that can be made. The researchers state that, where it is not provided, pharmacists could benefit from dedicated and secure office space. To help them grow into the role, the paper recommends that pharmacists are able to spend time with GPs who can support their development, highlighting a 'low level of previous general practice experience' in the cohort studied.
The report signs off on a cautionary note for GPs – and practices in general – that it will take time for pharmacists to become established with general practice and for the benefits of their additional services to be felt. Practices should have faith that the investment will pay off, but must not expect miracles; they, '….need to be realistic, and not expect immediate gains in terms of a reduction in GP workload.'
You can read the full research paper on the BJGP website at: https://bjgp.org/content/68/675/e727
Don't forget to follow us on Twitter, or connect with us on LinkedIn!