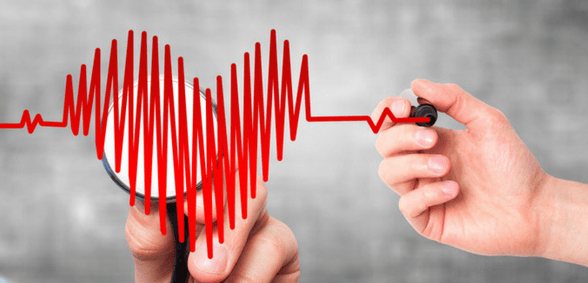 Care needs are changing, and so too must the way we deliver care. It's widely agreed that the future of healthcare is integrated, person-centred and community-focused and that is precisely what has been put forward in The 2000 days project: practical ideas for reforming health and care report. Marie Cahalane speaks with members of Industry Coalition Group (ICG), who authored the report, to hear more on their knowledge and insights on this integrated approach to care
The Five Year Forward View has set the course of healthcare in the UK; however, we have a long way to go and momentum needs to be maintained. The ICG was formed by clinicians and senior leaders in hospitals and primary care services, central bodies, charities and the private sector. Its members have a shared vision – 'to develop a new approach and start a wider conversation around how we can build an NHS for the 2020s and beyond'. Heather Lawrence OBE, chair of the London Ambulance Service, adds to this a shared realisation. "It's the realisation that carrying on as we are isn't affordable or deliverable, that people don't want to work in the ways that we have historically worked in, that care needs are changing and that we need to deliver for them".
Care for the future
The ICG is a strong voice in the sector calling for a refreshed approach to primary care. The 2000 days project presents a new model for primary care, known as principal care, which suggests services should be co-ordinated as a local response to the health, social and pastoral needs of their communities. It sets out two examples of how this may be realised – care during the first 1,000 days of life and the last 1,000 days. There is, as Professor Sir Jonathon Asbridge, clinical director of Healthcare at Home, notes, a belief in harnessing the whole community to serve the whole community; therefore, the focus must be on principal care organisations.
A principal care service
Principal care focuses on first contact – accessible, continued, comprehensive and co-ordinated care. In this system, the local practice or health centre is at the heart of care, rather than the hospital, and the focus, Professor Asbridge says, is "…on health, not illness. It's about staying well and being helped to become well again by that principal care team. The other thing, of course, is that it's patient-centred."
'Patient-centred' is a buzzword in contemporary care and Dr Nav Chana, chair of the National Association of Primary Care (NAPC), says it's important that we understand the term fully. "For me, patient-centred care is about personalising an individual's care – trying to learn a patient's preferences and delivering against those within the confines of available resources. It requires interventions around shared decision-making and understanding people's perspectives – what their values are, for example; it's not just telling people what to do."
Principal care facilitates this – it's about 'better health for all'. Heather terms it a 'recalibration of a service offer'. "It joins up statutory healthcare with social care, voluntary care and public health and listens to what the public want. It's a matter of asking not, 'What's wrong with you?' but rather, 'What do you want?' or 'What works for you?' It presents an element of choice," she explains, adding that it also seeks to keep people out of institutions, where possible, by allowing highly trained people, doctors in particular, to do what they're best at – treating patients – rather than spending time doing what another skilled provider could do.
Principal Care builds on the recommendations in the NHS Five Year Forward View in 2014, aiming to create a system that works for all.
Realising the vision
The idea is that principal care will operate within accountable care systems, serving populations in the region of 50,000. It would be jointly commissioned by the CCG and local authority – with services tailored to the individual needs of its community setting. Professor Asbridge notes that this requires devolved funding, in order to build and support links between local services.
The aim is to break down social inequalities in health, organise services around the needs and expectations of a health population, involve people in their care and integrate healthcare into/with wider public policy goals. Dr Chana describes principal care as, "…an alignment, at a strategic level, of commissioners and providers". This cuts across more than just healthcare, also including social care, local government, voluntary and charitable organisations, etc., and it requires collaborative networks.
'GPs would be at the centre of the service, managing, providing and co-ordinating care,' The 2000 days project report says. The healthcare providers involved would work from a single record – each playing their own unique and specific role in an individual's care with clear signposting to non-medical interventions. Dr Chana elaborates on this, adding, "It's trying to cover the whole spectrum of what we call 'comprehensive care' – from the cradle to the grave, from prevention to treatment when you are ill.".
Population health management
The NAPC's Primary Care Home model is a working example of principal care. "The Primary Care Home model is built around the principles of principal care and we have 204 sites across the country demonstrating this type and model of care," Dr Chana says.
The model is based on multi-disciplinary teams working around the needs of defined populations of between 30,000 and 50,000. There is a focus on personalisation of care. Clinical and financial drivers are unified through a capitated budget with shared risks and rewards. Read more here. 
The 2000 days project
"The reason we focused on the first 1,000 days and the last 1,000 days is that this is where the resources are focused; there is opportunity here to improve and streamline services, to improve the quality of care and patient experience and also, probably, release some money that we can then use to look at that middle group. That's the way to really get a healthier community," Professor Asbridge says.
The first 1,000 days is about ensuring people get the best start in life. "If we give children a good start, in terms of a secure home or improving their health literacy, giving them educational opportunities, we give them a greater chance of living a more fulfilled life," Dr Chana says. "The last 1,000 days, we know, is driven by a need for better integration at that point towards the end of life. People in this stage of life use a great many resources and it's about finding a way of maximising the value of the various interventions that we make then, thus providing better care," Dr Chana explains, adding that underpinning all of this is a model of integrated care.
Escalating pressures in primary care
The 2000 days project report highlights that in 2016 a record 92 practices closed, that the GP workforce is in trouble – 12% of GP posts are unfilled – and that the average waiting time for a GP appointment is now around two weeks. Has 'workforce' become the rival of funding as the most serious problem in the NHS?
Tackling workforce woes is one such escalating pressure. The report states that the NHS is not an attractive contemporary workplace – '…the most common reason for nurses quitting is inflexible working conditions, not pay'. Heather suggests that there needs to be a rethink of how recruitment is managed. "The health service won't be an attractive place to work if we don't embrace digital, and if we don't think about flexible working practices," she says.
There are serious opportunities to use technology to our advantage – to improve access, quality and experience, and save money. The 2000 days project report envisages the use of a single digital interface, which supports digital triage – directing people to the appropriate service. Further to this, online and face-to-face services would also be integrated; service users would be able to access healthcare via their mobile or desktop.
View to the future
Working in this way – together and as part of an integrated system – should mean that workloads are managed better and people and services work better together; in this way pressures may be alleviated and perhaps this will, to a degree, mean there are fewer people wanting to retire or to resign.
"I think that the key is to keep repeating the mantra that community-facing general practice is the fundamental building block for the principal care organisation – but to be this it cannot continue as it is. We need to allow GPs to use their skills, rather than getting caught up in other things," Professor Asbridge says.
If the NHS is to cope with rising demand and finite resources, changes needs to happen. Principal care and The 2000 days project can contribute to driving, and achieving, this change by integrating services, unlocking their true potential and by ensuring a patient – who understands their health – is at the centre.
Don't forget to follow us on Twitter, or connect with us on LinkedIn!