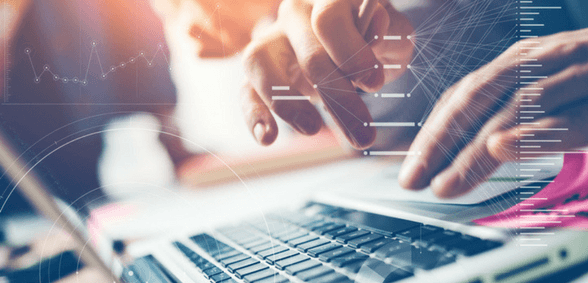 An effective practice website is not just a well-designed website – it is a well-connected website. So, what does it take to ensure your website is fit-for-purpose?
General practice – and the wider healthcare sector – is embracing technology, and patients are now more digitally savvy. As healthcare becomes more community-focused – with an emphasis on the individual – practices need to use their websites to better communicate with patients, provide useful information and support self-care.
Communicating with patients, supporting staff
Your website is your platform and a great opportunity to communicate with patients. The goal should be to provide users with a resource hub that meets their medical requirements. Speak to practice staff; ask your reception team, for example, what are the most common enquiries that they get from patients? Ask patients for feedback when they visit the practice – what information would they benefit from? What are you missing? Visit other practice websites and take inspiration – there are plenty of excellent examples. When it comes to structure it's important that content is well laid out and that, where you have included links, they work! Ask yourself 'Will it be easy for patients to find what they're looking for?'
A couple of other questions to ask yourself when designing your practice website and considering what content should be featured might be:
Who is this information for – current and/or prospective patients?
Is the information clear and concise?
Sharing the latest health news, on topics such as 'flu vaccinations, as well as practice updates, can help keep everyone up-to-date – plus, this is a nice touch, as content like this is always being refreshed, giving users an additional reason to visit the site. This is important because, ultimately, having additional, relevant information, more resources and more services available on your practice website can reduce demand on an already busy practice staff.
Patient signposting and self-care
It's important to make sure that your practice website has the capacity to support Patient Online services – which covers online appointments, repeat prescription ordering services and access to patient records. Allowing your patients access to these tools and resources through your website, again, saves staff time, while empowering patients with greater choice.
You will be familiar with signposting within your practice, but how effective is your website in helping patients to find the right care, from the right healthcare providers? Your website can be a great place to host this information – providing simple guidance, practical advice and effective alternatives – for example, information on self-care or what a pharmacist may be able to do for you. Swadlincote Surgery is a great example of this; easy to navigate, the practice has two additional pages 'Who should I see?' and 'Self care', which clearly provide patients with this information.
Management and maintenance
The great thing about this technology is that most of it is extremely user-friendly with straight forward management systems. Practice staff can update and amend content and patients can access information with ease.
So, with this in mind – is your website practice fit-for-purpose?
Don't forget to follow us on Twitter, or connect with us on LinkedIn!