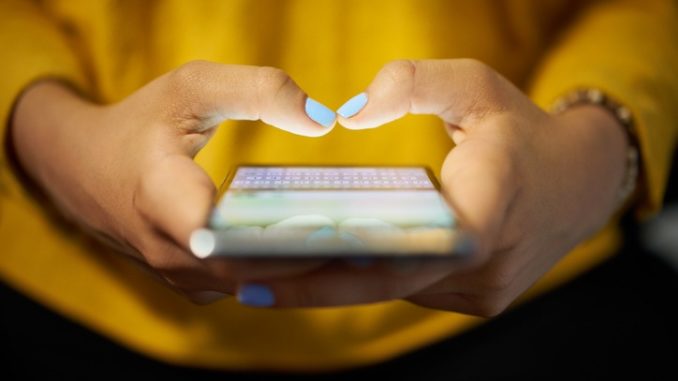 In the hope of ridding you of as many DNA appointments as possible, Practice Business examines the fine art of crafting clear and concise text message reminders so patients never miss appointments again…(or, at least, not as many)
It is commonplace for GP practices to send their patients text reminders about appointments and, in a world where people are constantly on the go, and difficult to pin down, this has become an essential move. With around 13 million GP appointments missed every year, using technology to give patients a polite nudge saves practices time and money, as well as reducing the burden on administrative staff.
But are they effective? Text reminders have been trialled in cancer screening uptake initiatives. When London GP practices took part in a trial which required them to send text reminders to all women eligible for cervical cancer screening, uptake went up by 4.8% in all age groups; this translates to 13,400 more women attending their screenings in just over 4 months. Women also took, on average, less time to arrange an appointment for their screening.
So, text reminders really work – and it's vital your practice gets it right because not all text reminders are created equal. Many of us have received medical text reminders littered with spelling mistakes, adrift punctuation, or with a confusing layout. For most patients this is a minor annoyance but, for patients with learning disabilities, or those whose first language is not English, confusing, badly worded or poorly punctuated text reminders may act as a barrier to the healthcare they need and deserve. Here's how to ensure yours are concise, clear and accessible.
How to make your text reminders terrific
When devising or revising your text reminder templates, ask yourself:
Is this concise?
Is this easy to understand?
Is all the relevant information included?
Is the punctuation correct?
Is the layout clear and simple?
For appointment reminders, the text should include the name of the GP, practice nurse or healthcare assistant the patient is seeing, the time and date of the appointment, the practice's telephone number and the address where the appointment is taking place. This last point is particularly important if a patient has been scheduled for tests at a neighbouring surgery, or are accessing your practice's extended hours service which may take place at a different location away from your practice building.
You may also wish to include links to further online information, such as the NHS website or a charity explaining information about tests or procedures a patient may be having at their next appointment.
Simple, clear and to-the-point reminders are always the most effective. People just glance at their 'phones amid their busy lives – anything more than a couple of punchy sentences may not be read in full.
If preparing a template in haste, or if you are dictating a reminder into voice recognition technology, it is important to check back at the end for any odd spellings, rogue punctuation marks, a lack of punctuation marks, or any strange spacing.
Take a look at the successful text reminder template used in the London cervical screening uptake trial:
<GP SURGERY NAME>: Your cervical smear test is due. To book, please call <GP phone number>. For further information, visit <NHS.UK>.
To opt out of text reminders please call your GP.  For NHS England privacy notice, visit <Link to privacy notice>.
This is an excellent reminder because it also signposts patients to extra information they may need and also includes an opt-out option, giving patients the freedom to make choices about both their healthcare and privacy.
How to make your text reminders accessible
Running your text reminder template through Microsoft's accessibility checker will make sure that all text is suitable for those with learning disabilities. The accessibility checker on Word can be found by clicking the 'File' drop-down. In the 'Info' section, you can click on 'check for issues' and, from there, 'check accessibility'. You can also use the accessibility checker before sending emails by clicking the 'Review' tab.
If a proportion of your patient demographic have a first language other than English, consider creating text reminder templates in other languages. This ensures that non-native English speakers feel welcomed and cared for in your practice, as well as reducing the number of missed appointments.
Text reminders in healthcare are here to stay. Taking the time to ensure yours are clear and accessible can really help you reduce the amount of missed appointments in your practice. With, on average, 80 did not attend (DNA) appointments in any given GP surgery each month, it is vital you make your text reminders work for both your practice and your patients.
Don't forget to follow us on Twitter, or connect with us on LinkedIn!