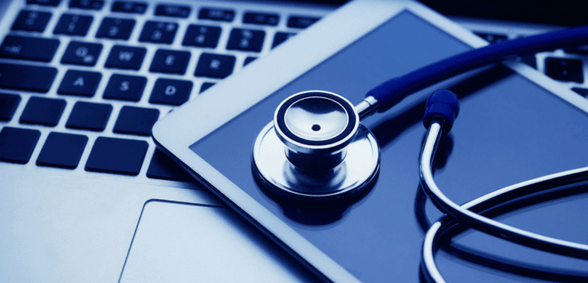 CREDIT: This story was first seen in the Dundee Born and Read Evening Telegraph
Patients who miss three GP appointments should be banned from surgeries to relieve the pressure on local family doctors, a Tele readers' poll has found, Dundee Born and Read Evening Telegraph reports.
Hundreds of locals completed our online survey which aimed to get to the bottom of the city's GP crisis.
A Tele investigation last week found that a quarter of GP surgeries in Dundee are currently closed to new registrations.
According to our new poll, the majority of readers think the situation will get worse — and that measures should be taken to penalise those who put strain on the system.
Of those who responded to our poll, 61% said that patients who miss three appointments should be banned from surgeries or face other penalties.
There was a 50-50 split among Tele readers in terms of those who had found it difficult to get a GP appointment, and those who had not.
However, 58% of readers said that it was harder now to get an appointment than it was five years ago — and 76% expected it to get even more difficult.
There were also huge variations in the length of time people waited to see a doctor. About 20% of readers said they were able to get an appointment the same day — while another 22% said they had to wait a week.
A total of 14% of people said they waited a fortnight to be seen — and a very small number of people even waited a month or more for an appointment.
Our survey was completed by 234 people, with responses logged from across the West End, Douglas, Fintry, Broughty Ferry, Kirkton and Charleston.
Our investigation into the state of general practice in Dundee found that a quarter of all surgeries are not accepting new patients for several months.
Park Avenue Medical Centre has closed its list until March 16, while Maryfield, Whitfield and Nethergate surgeries are closed to new patients until March 30.
Meanwhile, Terra Nova in Stobswell has closed registrations until May 25.
It means that many patients who had attended Stobswell Medical Centre — which closes in March — could be left without a doctor for months.
Many practices are relying on expensive locum doctors to plug unfilled GP vacancies, and there is a wide disparity in the number of permanent GPs each surgery in Dundee has.
Some surgeries have one GP for every 700 patients. Others have one GP for every 2,500.
A new GP contract, agreed by doctors last week, aims to tackle shortages with a number of new measures.
These include a guaranteed salary of £80,000 a year and plans to delegate non-medical and administrative work to other staff, letting GPs get on with attending to patients.
It is hoped that the contract, which takes effect in April, will bring 800 new GPs into the profession in the next decade.
Dr Richard Humble, a GP and chairman of Tayside Local Medical Committee, said doctors were "unanimously" supportive of the new contract.
He added: "Hopefully, the implementation of the new contract will improve the attractiveness of general practice as a speciality and prevent the haemorrhage of existing GPs and vacancy rates, which has been a problem in Tayside like the rest of Scotland."
Don't forget to follow us on Twitter, or connect with us on LinkedIn!