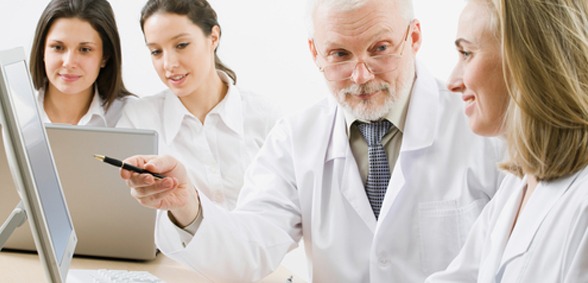 In the search to find an effective system that prioritises patients by need, which ideas are easing demand? Dillion Sykes, director at Productive Primary Care, takes a look at a GP access scheme designed to let clinicians speak with those who require care most urgently 
What is Doctor First?
Doctor First is a GP appointment system that helps GP practices to better manage demand by giving patients rapid contact with a senior clinician. Unlike other appointment systems, Doctor First enables GPs use their medical knowledge to help people in order of clinical need by speaking to the most urgent first
Using predictive analytics software GP practices match supply and demand to provide adequate resource to help all patients. The software can help any practice running any appointment type system. Using the Doctor First system patients who need or want to be seen following a 'phone call with a GP are then booked into an appointment of their choice.
Why did The Bondgate Practice choose Doctor First?
The Bondgate Practice, Northumberland, was like many other practices and had issues with access, poor patient satisfaction and over-worked doctors.  Workload was becoming unsustainable.
They chose Doctor First because they could not carry on with their current system any longer. They wanted to:
take control of their appointment system;
increase the number of patients helped without recruiting more clinicians;
direct patients to most appropriate service first time;
work smarter in providing patient care;
reduce wait time to see a clinician;
provide clinical balance between same day and planned care.
Doctor First Implementation
The Bondgate Practice has reported many positive outcomes – for example, a reduction in wasted time as a result of decreased DNAs, quicker access for patients and increased productivity, as seen in the table below.
The chart below demonstrates how demand does not increase when The Bondgate Practice started helping all patients. The grey line shows our predictive demand and the pink line shows their actual activity.
The shortfall is the difference between PPC estimated and actual activity.
Unlike their previous system The Bondgate Practice now adequately staff to meet patient demand by using the workforce planning tool that enables them to see demand ahead of time and match resource on a daily basis.
With such an advanced view of demand they are now able to improve communication with patients regarding access and availability. Clinicians can see in the week where bottlenecks lie and ensure that anything non-urgent can be safely booked later in the week at an appropriate time.