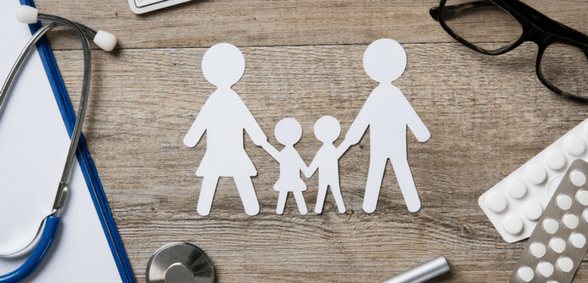 CREDIT: This story was first seen in the East Anglian Daily Times
Bosses of a first-of-its-kind partnership between GP surgeries in Suffolk set up to tackle challenges crippling the NHS say their first year has been a success, East Anglian Daily Times reports.
Suffolk Primary Care was formed in April 2017 to find innovative ways to beat difficulties around GP recruitment, managing the needs of an ageing population and working under greater financial constraints.
The organisation is now made up of 11 practices covering more than 100,000 patients across Ipswich, Felixstowe, Leiston, Stowmarket, Debenham, Newmarket and Brandon.
Leaders say the group has delivered "significant improvements to care" by bringing a wider skills mix into the surgeries, meaning GPs can focus on the patients who need them most.
This has included recruiting physiotherapists, a respiratory specialist nurse to support patients with asthma and progressive lung disease and paramedics to work in the community.
Reception and clerical staff have also been trained as care navigators, whose role it is to direct patients to the most appropriate clinician based on their needs.
This is now common in practices across the UK and early evidence suggests the move is making it easier for people to get an appointment.
Suffolk Primary Care is also exploring the use of long-term condition clinics, as well as dedicated home visit teams for vulnerable patients.
Dr Nicholas Rayner, executive chairman at Suffolk Primary Care and a GP at Oakfield Surgery in Newmarket, said: "The advantage of having a 'central team' is that we can work on ideas and establish best practice across our member surgeries.
"We strongly believe in a collaborative approach to primary care and that keeping a varied skills mix is an effective solution to providing high-quality patient care."
Suffolk Primary Care has also focused on training to help existing staff develop their skills and progress in their career.
Dr Hannah Bailey-Thomas, GP at member practice Haven Health in Felixstowe, said: "Suffolk Primary Care has introduced an innovative approach to managing general practice which makes me optimistic for the future.
"To have the support of several other practices and to be able to draw on the expertise of a wider team has been invaluable."
Don't forget to follow us on Twitter, or connect with us on LinkedIn!